Blog
May 3, 2016
Sale of Classic Canadian Art, May 12
Jonathan, Craig and I invite you to a sale of Classic Canadian Art on May 12, 13 and 14 at Alan Klinkhoff Gallery Toronto, 113 Yorkville Avenue.
It is a strong group of paintings from the 1850s through to the 1970s including works by Cornelius Krieghoff, William Brymner, Suzor-Coté, A.J Casson, Charles Gagnon and Clarence Gagnon, J. W. Morrice, F. S. Coburn, Laura Muntz, Group of Seven and Beaver Hall Group paintings, Albert Robinson, Randolph Hewton, Robert Pilot, Paul-Émile Borduas, Sam Borenstein, David Milne, and others.
It would be a pleasure to welcome you to the gallery at 113 Yorkville Avenue.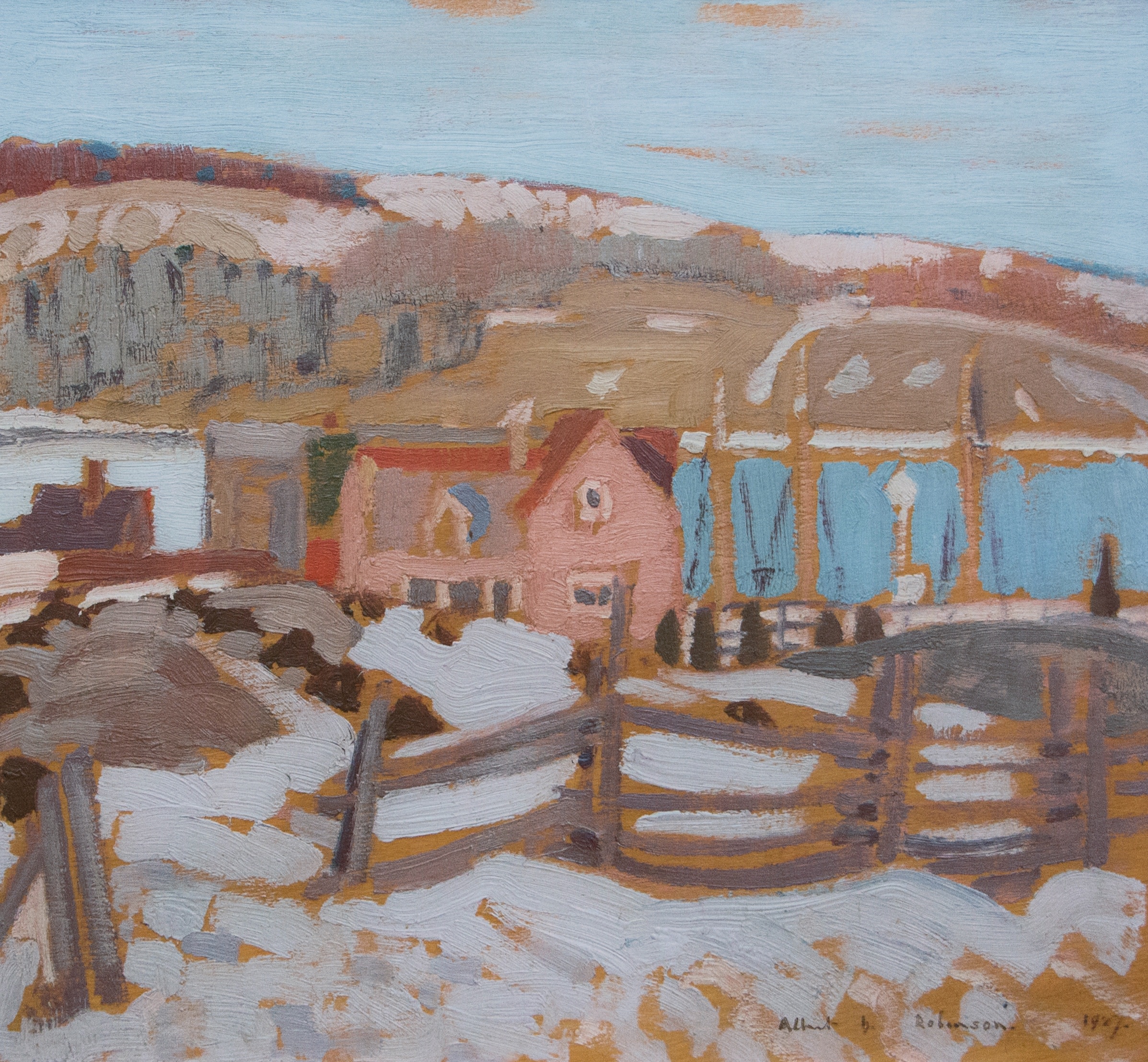 Albert H. Robinson, R.C.A. (1881-1956) La Malbaie, 1927 Oil on panel, 11 1/4 x 13 in.
Add a comment