Blog
January 10, 2018
A Record Breaking Year: Our Canadian Art Sales in 2017
Year in Review: 2017 at a Glance
Reflecting on this past year at Alan Klinkhoff Gallery and Klinkhoff.ca, there are, for us, obvious highlights. One was the outstanding collection of Lawren Harris paintings we successfully offered for sale on behalf of an important private collector. We cannot over emphasise our gratitude to the owners of this extraordinary Harris collection, the family which allowed us to present for sale such fine examples of Canadian art. We were proud to show them in our Montreal and Toronto galleries as well as on Klinkhoff.ca, a platform in which we have invested heavily in both financial and human resources to offer a stimulating and informative visit.
Our John Little Tribute was another highlight of 2017. When juxtaposed with our market leading $35,000,000 single consignment of Lawren Harris paintings for sale it may be hard to imagine that, as a merchant, we might suggest that our non-selling, tribute exhibition was of comparable importance - but it was!
Other highlights of 2017 include the estate of the late William I. M. Turner Jr. continuing to consign to our galleries more fine works of art to offer for sale on their behalf.
Then, If you haven't tuned in to our web site recently, we invite you to visit what has evolved into the best commercial art gallery site in Canada.
OUR RECORD BREAKING LAWREN HARRIS SALE
Our April 2017 Lawren Harris & Canadian Masters sale was the highest value sale of Canadian art by a private gallery. The outstanding paintings by Lawren S. Harris represented a total value over CAD $40 million (USD$ 29.6 million, £ 24 million, € 27.8 million). Sellers and buyers experienced a financial efficiency unequalled in the Canadian art business. Our formula with the sellers was transparent and without the high cumulative commissions and enormity of risk in the auction platform.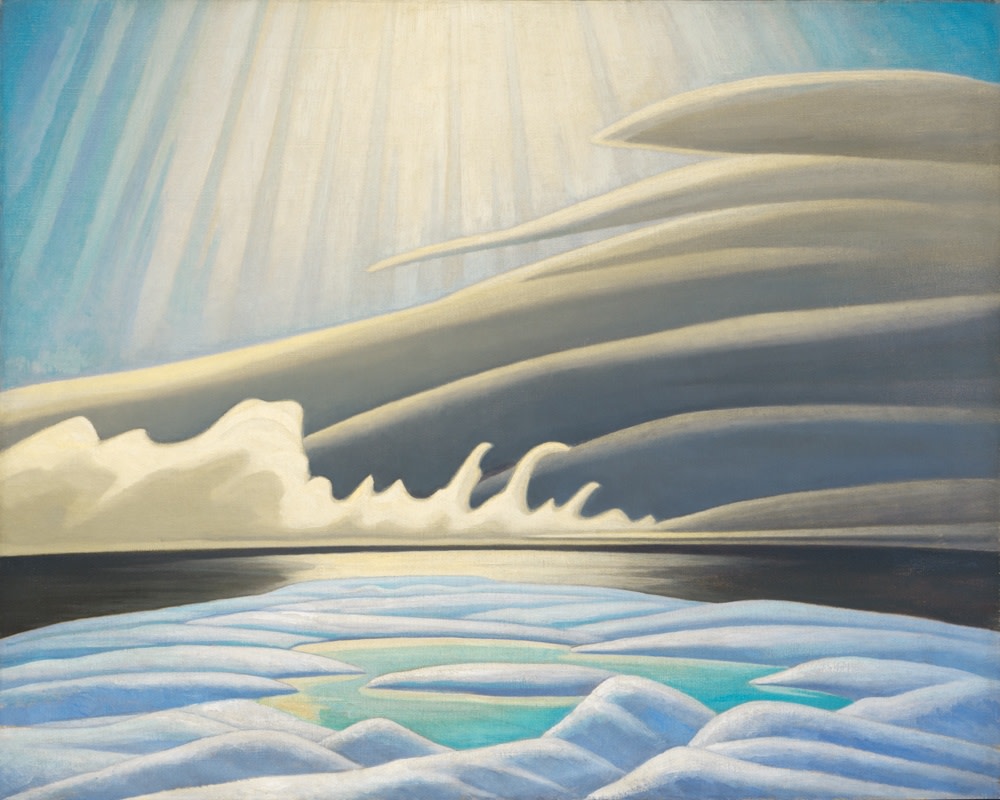 Lawren S. Harris, C.C., LL.D. 1885-1970, Sun, Fog and Ice, Smith Sound (Arctic Painting IV), 1931, Oil on canvas, 40 x 50 in.
We are equally pleased with the support of discerning art collectors who took this opportunity to make important purchases of truly extraordinary Lawren Harris paintings. We invite you to read more on our blog at https://www.klinkhoff.ca/blog/7803/.
We note our gratitude to Charlie Hill, CM, retired curator of Canadian Art at the National Gallery of Canada who assisted us in cataloguing the paintings properly and describing them in their context. Charlie is so entirely conversant with the artist and his work and was familiar with the collection we offered. Even today, reading for the umpteenth time Charlie's phrase in our catalogue describing one of my favourites in the presentation-"It is a hymn of the praise to the colour and light of the northern autumn landscape"-I still want to rise and lead the office in the singing of O Canada.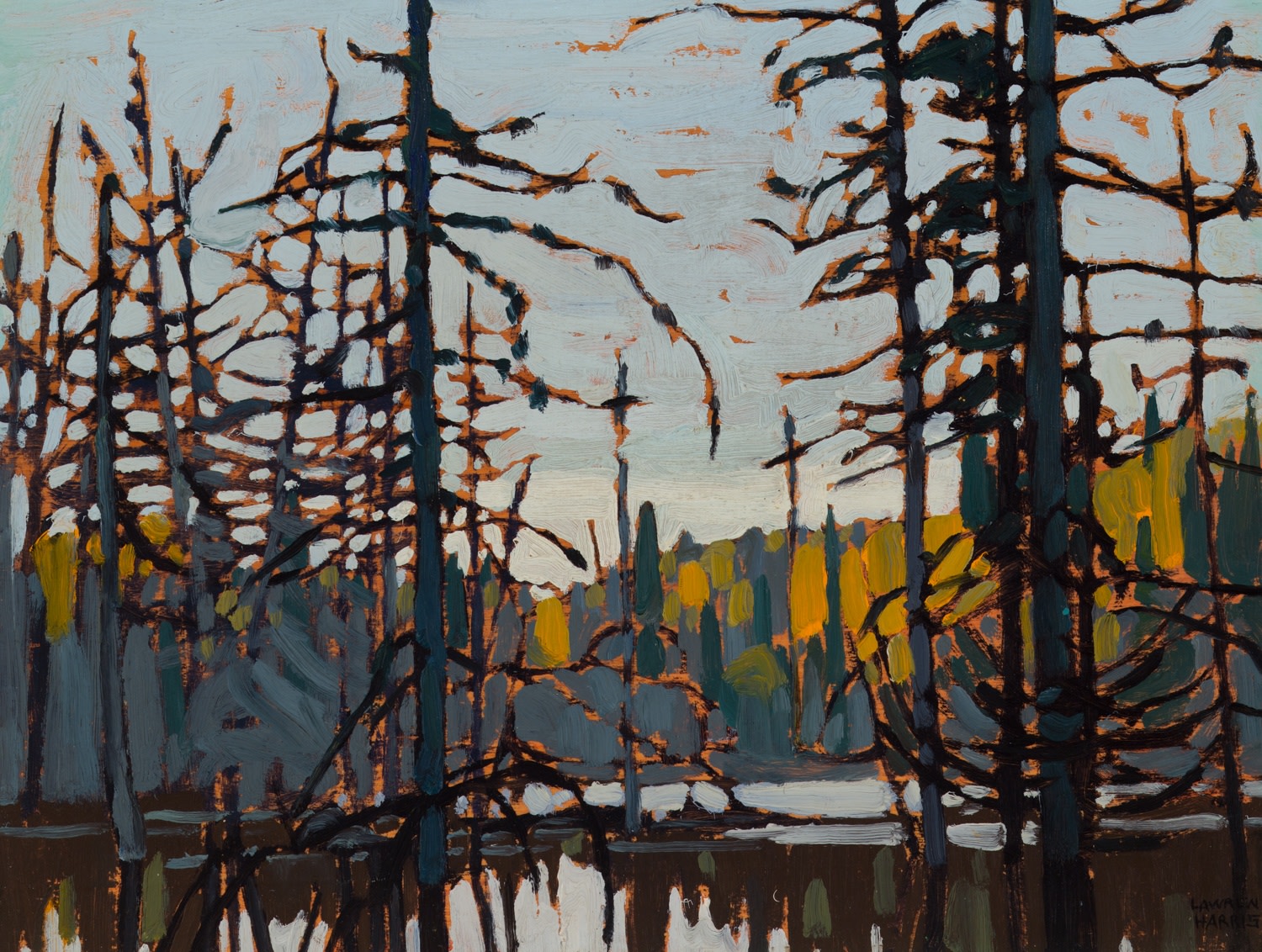 Lawren S. Harris, C.C., LL.D. 1885-1970, Algoma (Beaver Swamp), 1920, Oil on wood, 10 x 14 in.
Likewise, Jeremy Adamson, a distinguished curator, professor and art historian, was invaluable in his contribution to the appropriate cataloguing of two Lawren Harris paintings, one he had borrowed for an AGO Harris exhibition back in 1978. And to Stewart Sheppard, representing the Estate of Lawren Harris, we are indebted for his support of our initiative.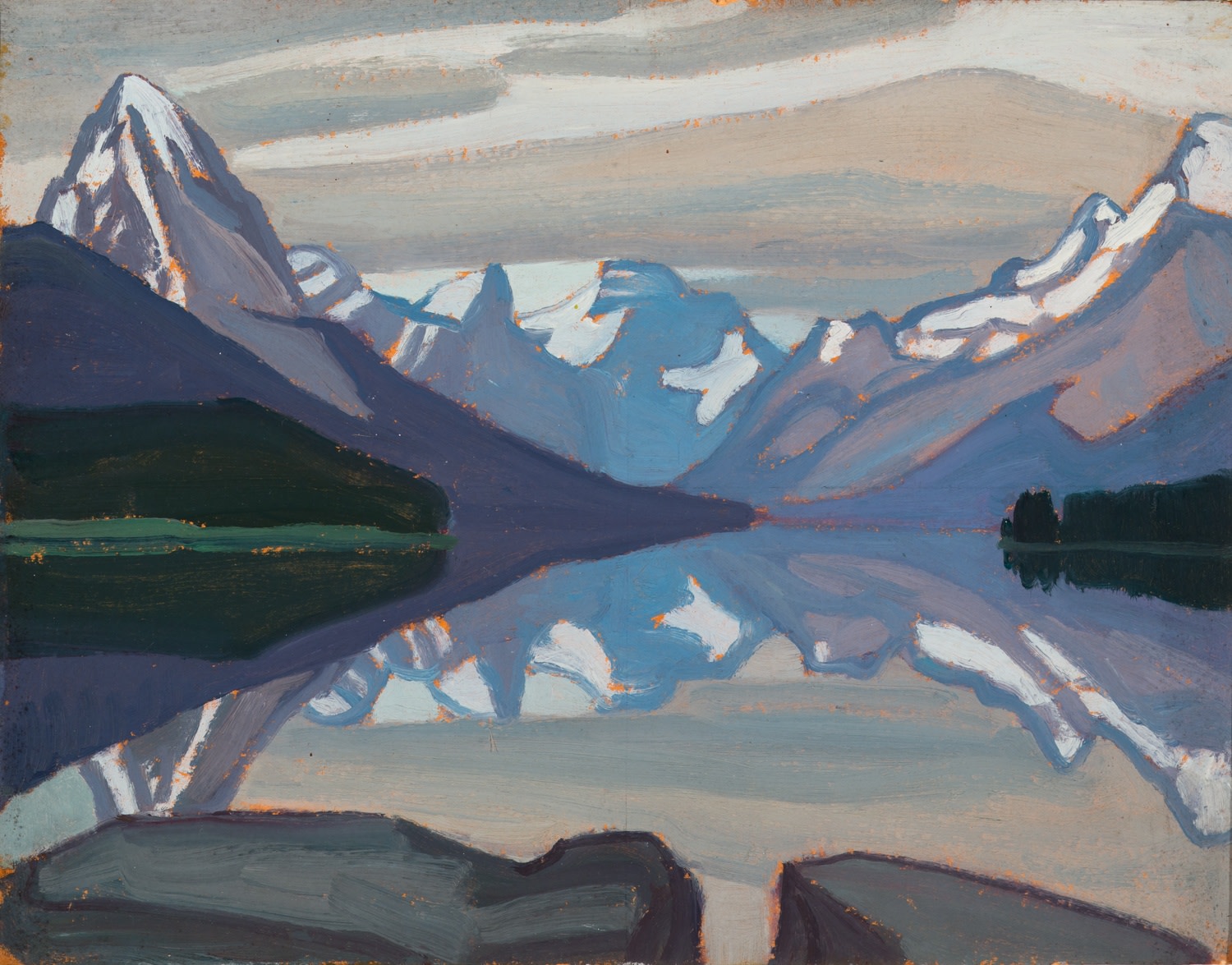 Lawren S. Harris, C.C., LL.D. 1885-1970, Maligne Lake, Jasper Park, 1924, Oil on Beaverboard, 10 x 13 in.
Our website also currently features a video of a splendid lecture on Lawren Harris by Charlie Hill. Charlie accepted our invitation to come to our Yorkville gallery in Toronto and use our Harrises as the outline for his lecture, now immortalized, available online at: https://www.youtube.com/watch?v=y_2g5GbftuA
A Tribute to John Little: City Life from 1951
This exhibition was really exciting for Jon, Craig, Helen & me, as well as the literally thousands of John Little fans who have never had the opportunity to see a survey of Little's work. John Little himself had not seen such a large presentation of his paintings since his last selling exhibition in 1978. And no one, including the artist, had ever seen a survey of Little's career. What an extraordinary honour for us to host and an equally extraordinary pleasure for viewers to enjoy!
Our family has a 65 year history with John Little. Despite his popularity in the market place, Little had not had a one man solo selling exhibition since 1978 at Continental Galleries. From the closing of Continental in 1990, and for almost the next quarter century, Galerie Walter Klinkhoff, our former gallery, was very much his exclusive representative. Over the years, several authors have made overtures to Little to host an exhibition and/or write a book about him. Before Continental closed, David Molson, the gallery's owner, had asked Little if he could host a non-selling tribute in 1989. Little graciously rejected the invitation. As Galerie Walter Klinkhoff, we made numerous similar requests. The artist instead elected to guard his privacy beyond the canvas face. You can therefore imagine the thrill when John Little replied to our request to do this tribute by sending along his formal endorsement and enclosing his blessing.
Our objective with this tribute is to make Little better understood. Whenever one or another museum undertakes that big exhibition on Canadian urban painting post WWll, a focus yet to be properly researched studied and presented, we justifiably speculate that their conclusions will be consistent with ours. He's huge! John Little's painting, although limited in its painting places, is an important allegory to the impact of urban renewal throughout North America post World War ll. While museums have yet to understand his importance, the record number of gallery visitors during our tribute exhibition to him made clear to us that his admirers do.
This entire exhibition was a daunting undertaking by our team and is very much the product of our original research. Nonetheless, because Little asked us if for some additional catalogues to give as Christmas presents, we can only assume him content with it. (He is so modest and self effacing, totally oblivious of the great honour he had awarded us, that he actually asked if he could purchase the catalogues from us. For those few who know Little, that will not be a surprise.)
The Estate of the Late William I. M. Turner Jr.
2017 had us continue to offer fine works of art from the Estate of the Late William I M. Turner Jr. The family entrusted to us additional paintings by Albert Robinson from Mr. Turner's collection, the finest and largest Albert Robinson collection. The estate also consigned to us especially fine works by Franklin Carmichael, A J Casson, JEH MacDonald, Goodridge Roberts and F H Varley, to name only a selection.
We also acted as consultants to the estate in the sale of their important Irish works of art by L. S. Lowry. Mr. Turner's family deputized us to orchestrate their sale elsewhere to the financial advantage of the Turner estate (Lytham Pier notably sold in late November for £880,000).
It has been as great a pleasure representing the beneficiaries of Mr Turner's estate as much as it was working with Mr Turner himself. Such is the luxury of a generational art business like ours, working throughout the entire life cycle of one family's stewardship of a work of fine art.
New Web Platform: Klinkhoff.ca
In July, Alan Klinkhoff Gallery introduced a new version of the industry-leading website KLINKHOFF.CA.
The new, state of the art web platform was developed to provide our growing online audience with a more convenient buying experience while also allowing us to better share our family's 70-year tradition of expertise in Canadian art.
Our team redeveloped the entire website in collaboration with an industry-leading art-technology company and it is the culmination of years of investment in our internet presence as we strive to make ourselves more accessible to today's global art buying community. Its launch marks the successful achievement of Alan Klinkhoff Gallery's original mission objectives, and the beginning of a new phase in our business's ability to connect with our market. We continue to seek new and convenient ways to deliver our experience and expertise to our clients.
UPCOMING IN 2018
At Alan Klinkhoff galleries, we have numerous ambitious plans for 2018, maybe overly so! One or two may be extensions of projects presented in 2016 and 2017, including additional website upgrades for the benefit of our community. Enough said for now. Kindly subscribe to our mailing list and stay tuned for regular updates on our developing projects.
Jonathan, Craig, Helen and our team in Montreal and Toronto join me in stating that through 2018 and going forward with the third generation of the Klinkhoff family in the art business in Canada, we all look forward to serving owners of important fine art in all aspects of their collecting, including buying, selling, estate planning, insurance, and restoration with the highest degree of integrity and professionalism.
If we may be of assistance, we invite you to contact us.
My family, Helen, Jonathan, Craig and team, Nadine, Anna and Lydia, we wish all our readers a healthy and prosperous 2018.
Sincerely,
Alan Klinkhoff
A Selection of Notable Sales in 2017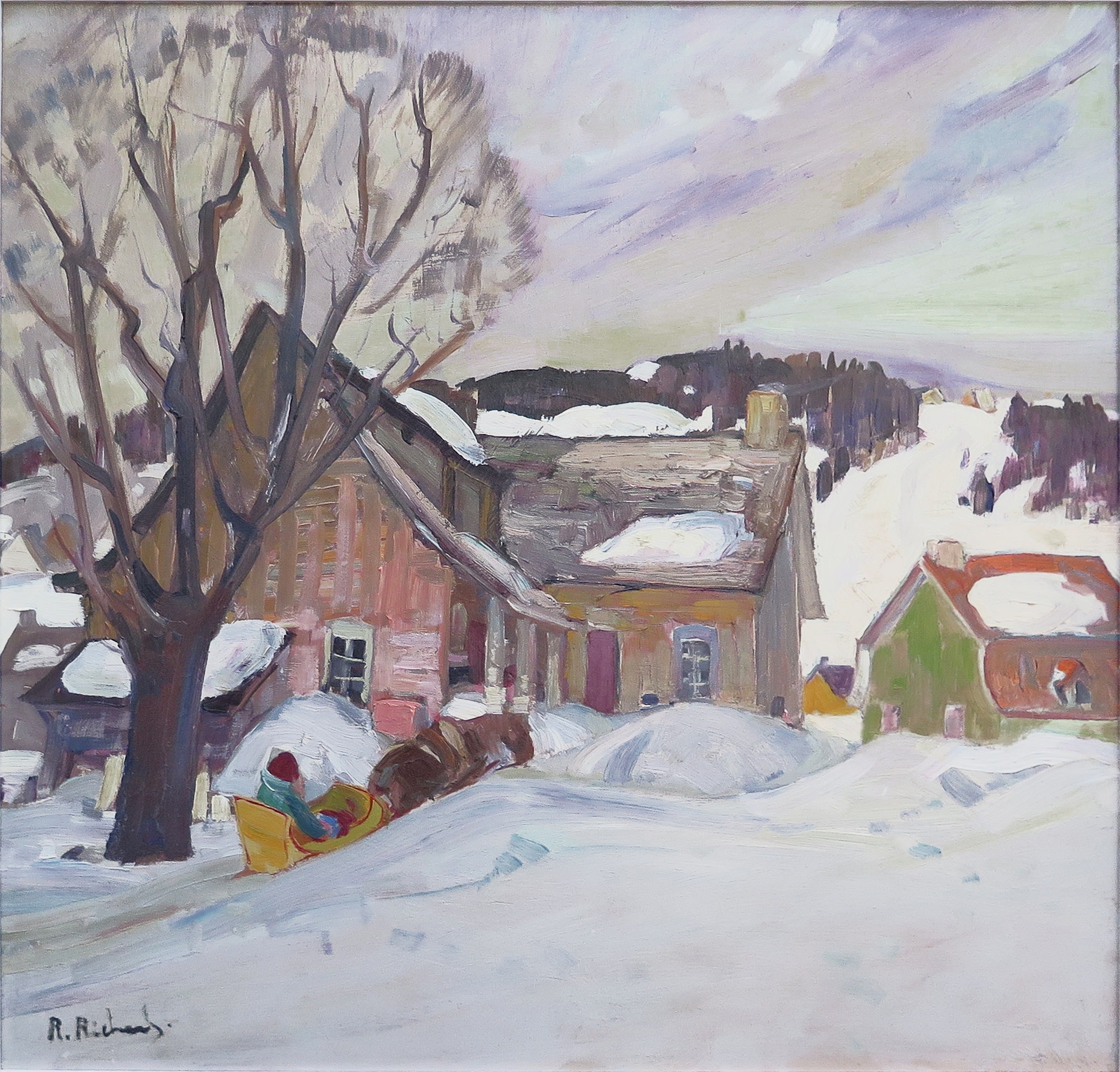 René Richard, C.M., R.C.A. (1895-1982) Vieille maison, Charlevoix, Oil on masonite, 21 5/8 x 22 in.
Guido Molinari, C.M., LL.D., R.C.A. 1933-2004, Mutations brun-orangé, 1966 (June), Acrylic on canvas, 60 x 48 in.
Albert H. Robinson, R.C.A. 1881-1956, Moonlight, St. Fidèle - Clair de lune, Saint-Fidèle, 1925, Oil on canvas, 22 x 26 in.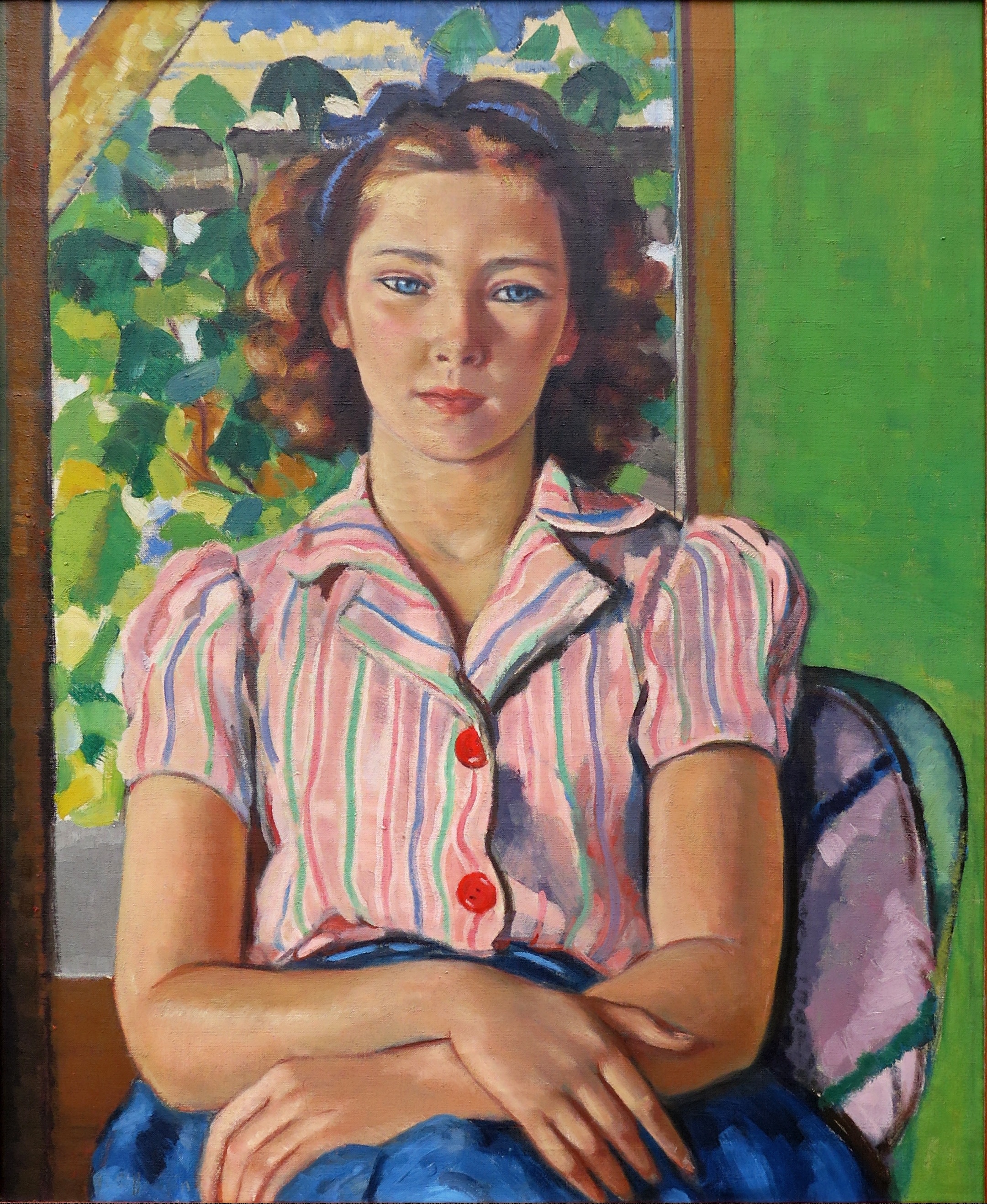 Randolph S. Hewton, R.C.A.1888-1960, Nancy, 1941 (circa), Oil on canvas, 28 1/4 x 23 1/4 in.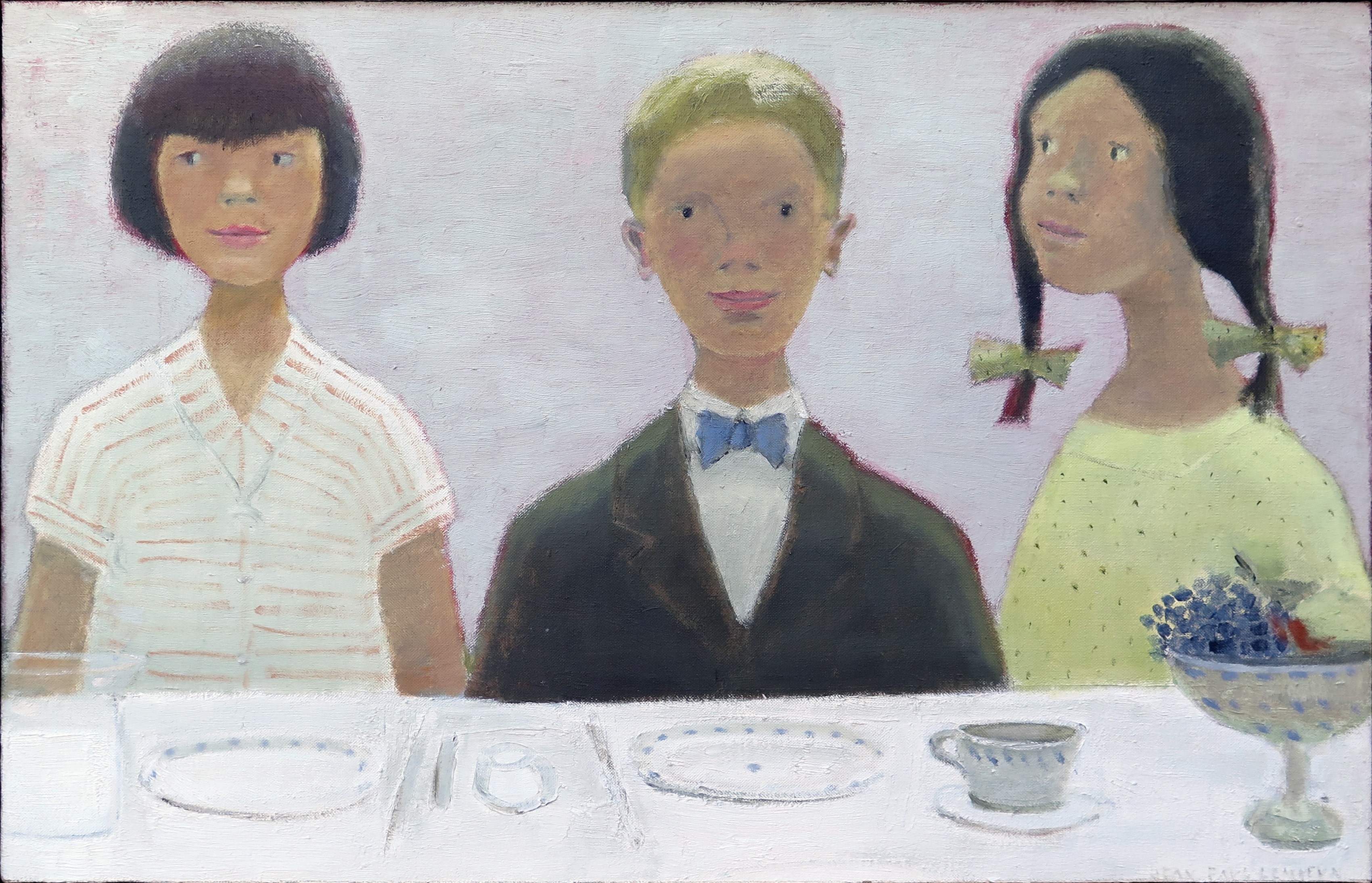 Jean Paul Lemieux, C.C., G.O.Q., R.C.A. 1904-1990, Le repas du dimanche, 1969 (circa), Oil on canvas, 17 x 26 1/2 in.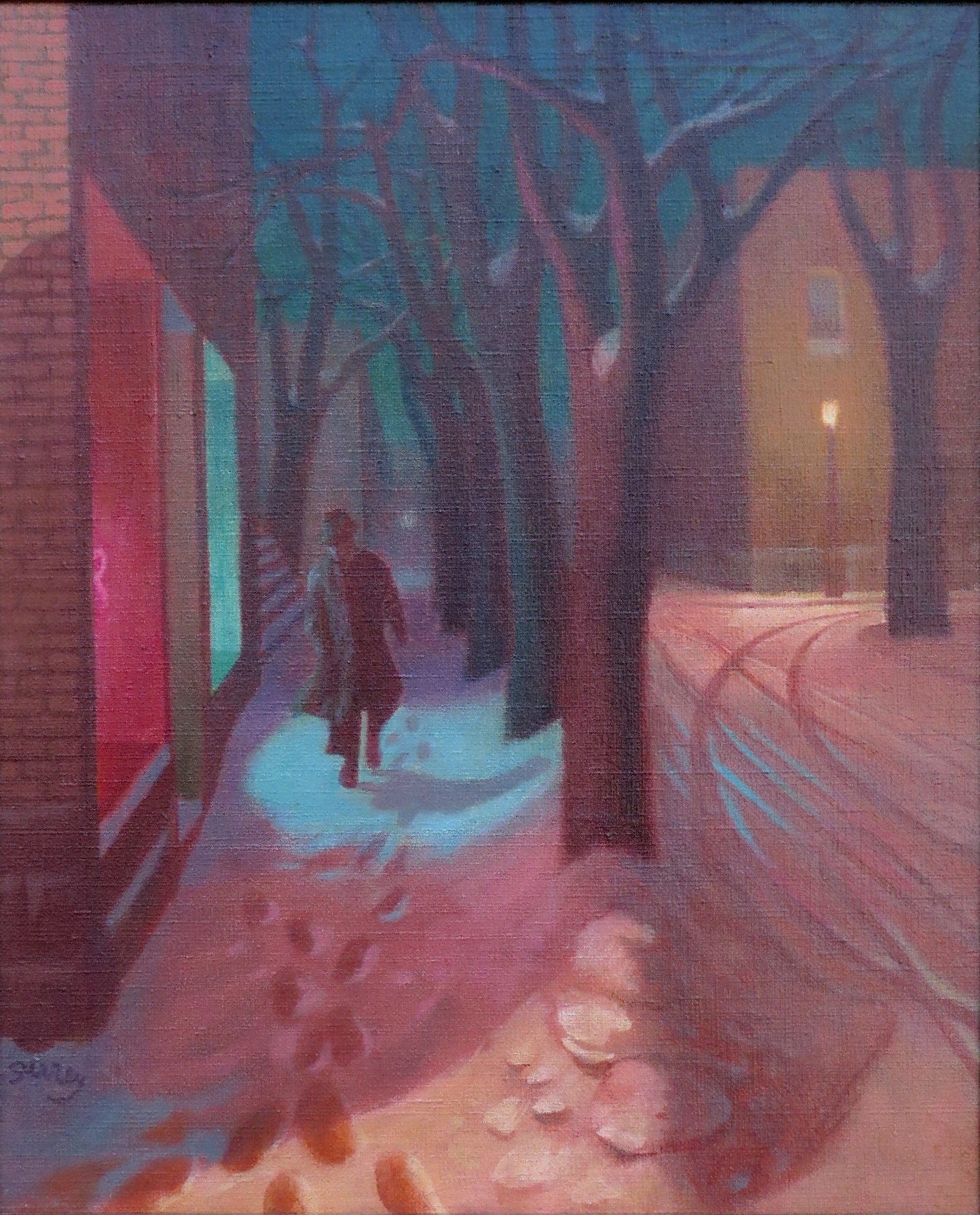 Philip Surrey, C.M., LL.D., R.C.A. 1910-1990, Snowy Night, 1952 (circa), Oil on canvas, 16 x 12 in.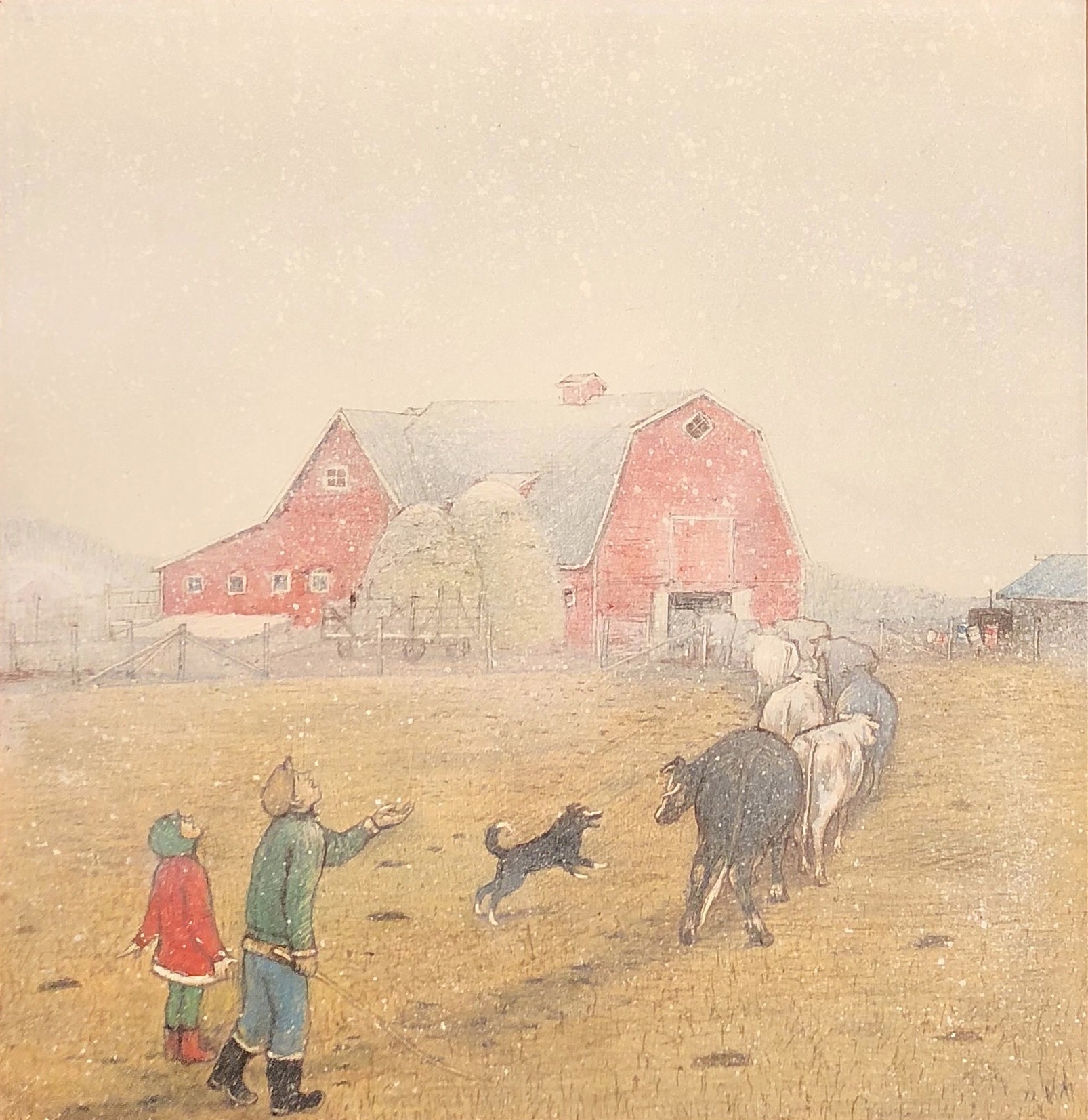 William Kurelek, C.M., R.C.A., O.S.A. 1927-1977, The First Snowfall, from "A Prairie Boy's Winter" series, 1972, Mixed media on board, 14 x 14 in.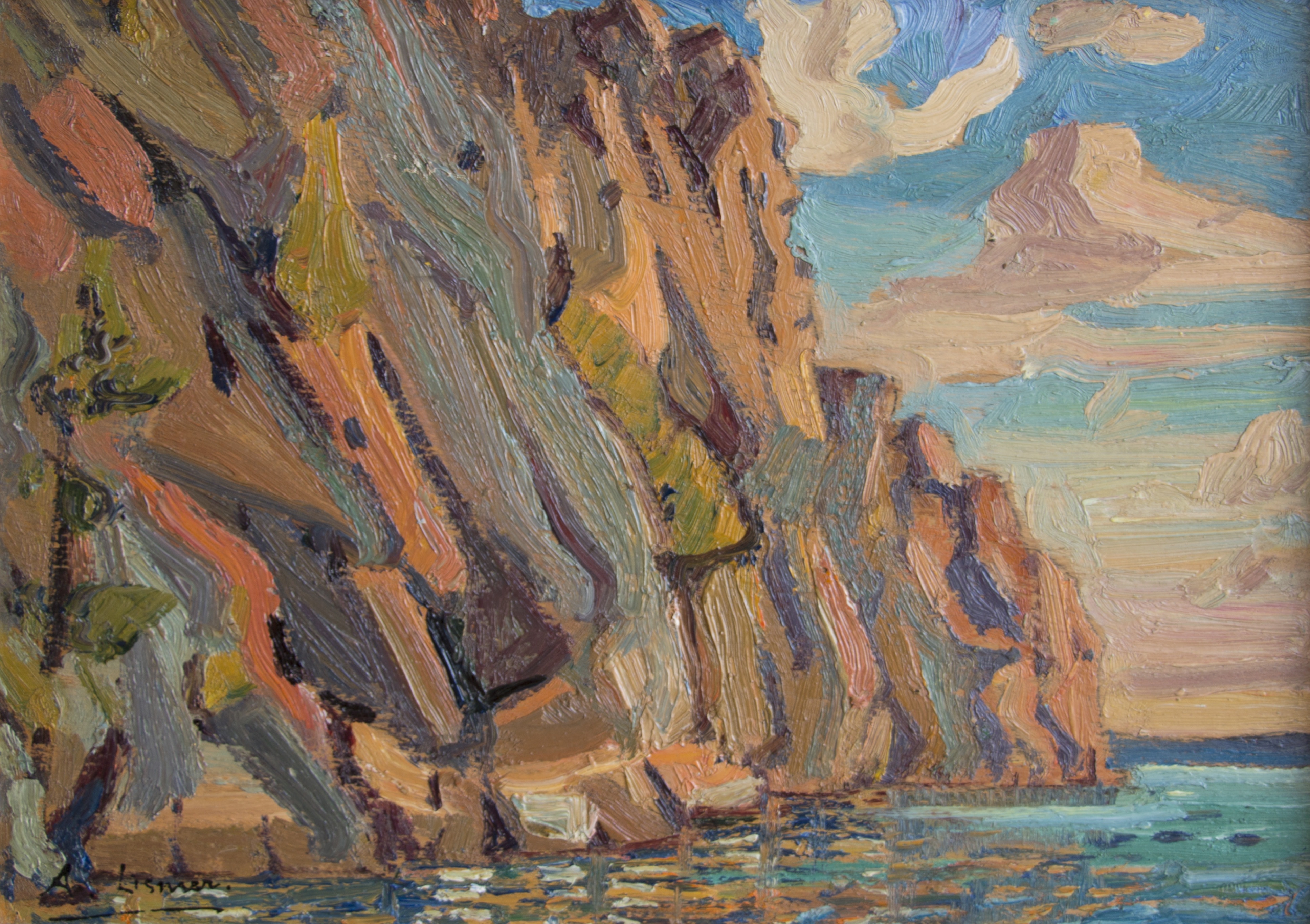 Arthur Lismer, C.C., LL.D., R.C.A., O.S.A. 1885-1969, Bon Echo, 1921-22 (circa), Oil on panel, 9 x 12 in.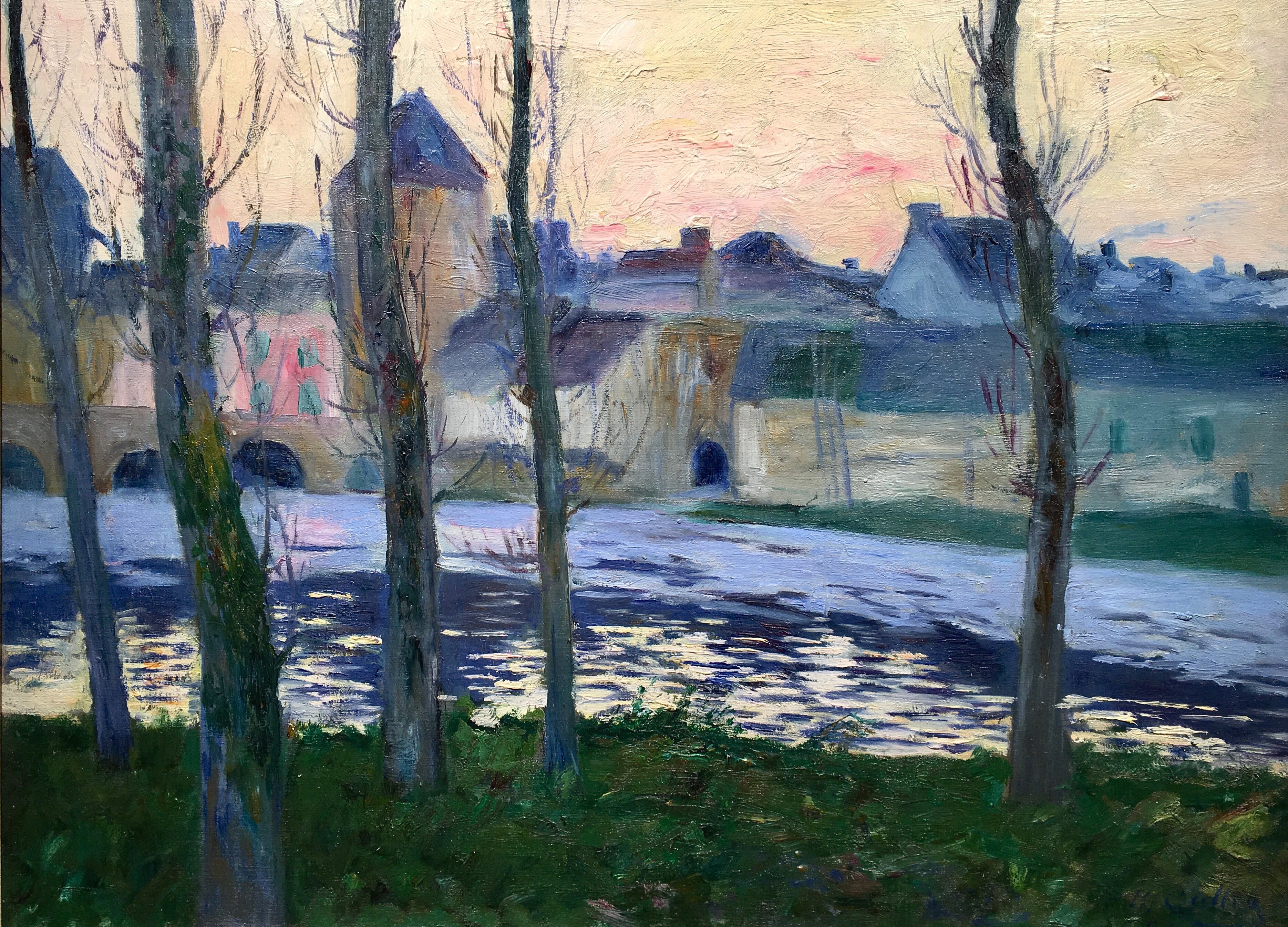 Maurice Cullen, R.C.A. 1866-1934, Vue de Moret-sur-Loing, 1893, Oil on canvas - Huile sur toile21 1/4 x 28 3/4 in.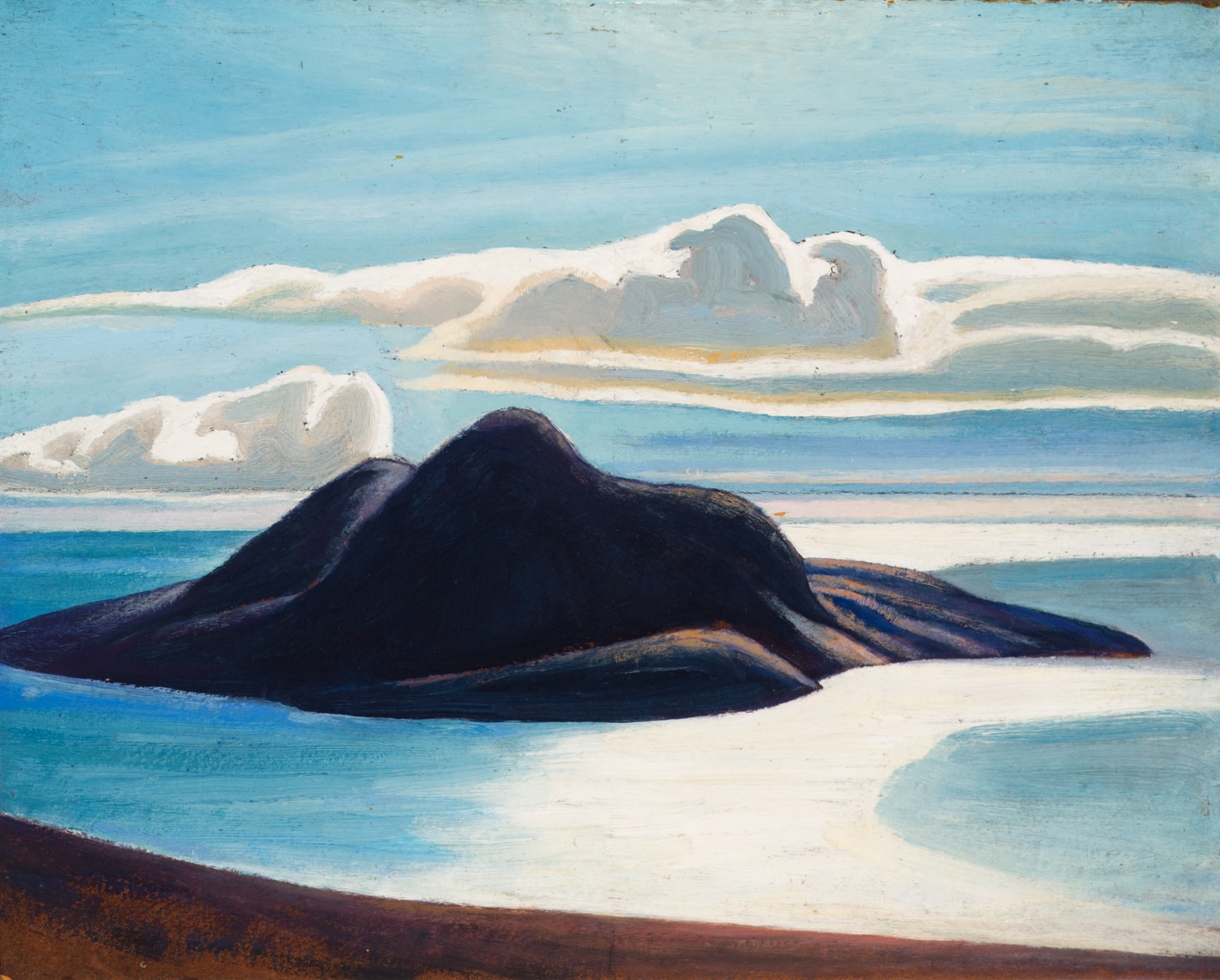 Lawren S. Harris, C.C., LL.D. 1885-1970, Pic Island Lake Superior, 1926, Oil on Beaverboard, 12 x 15 in.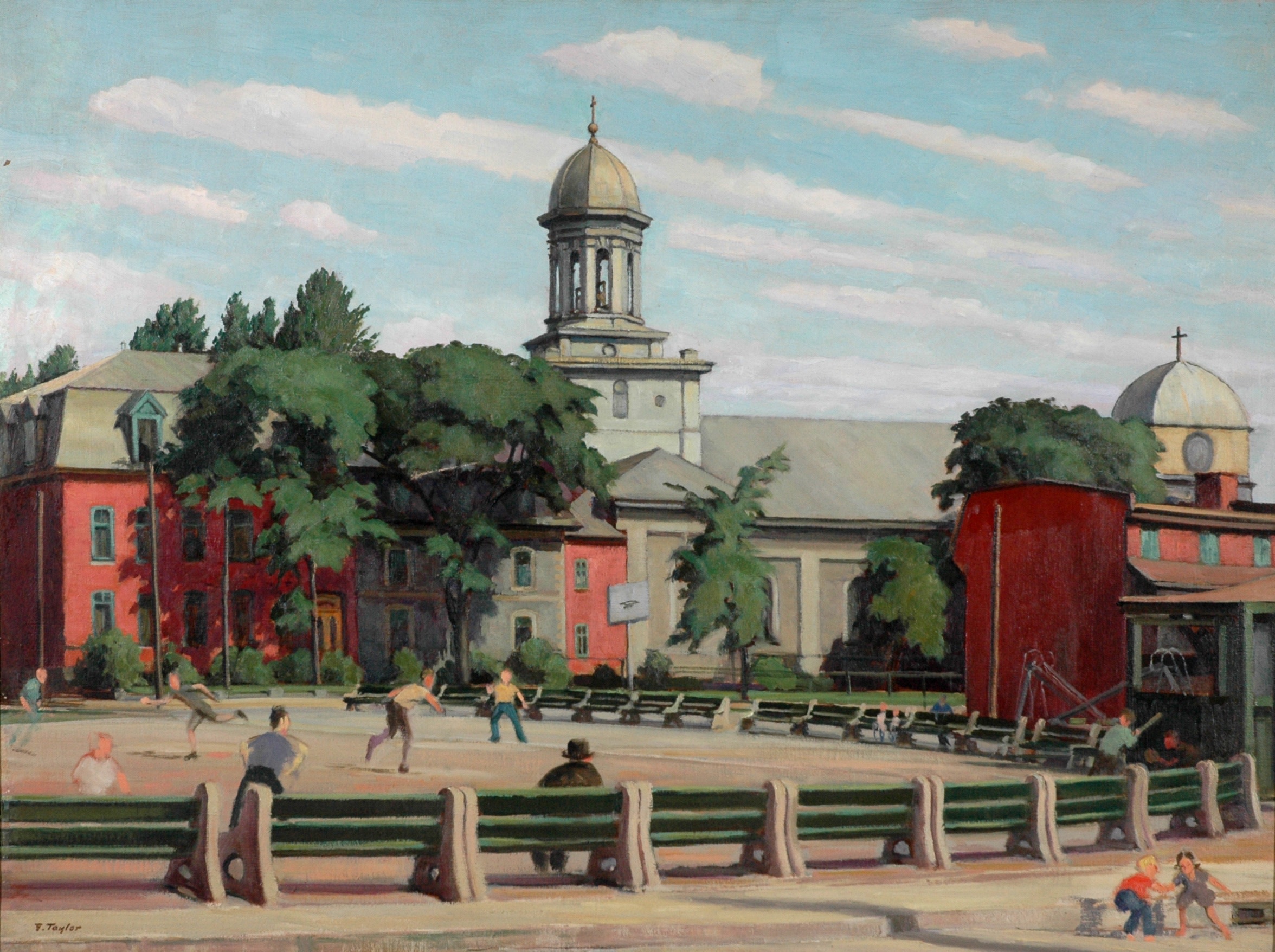 Frederick B. Taylor, R.C.A. 1906-1987, St-Ann's church, Gallery square, Montreal, 1949 (August), Oil on panel, 24 x 32 in.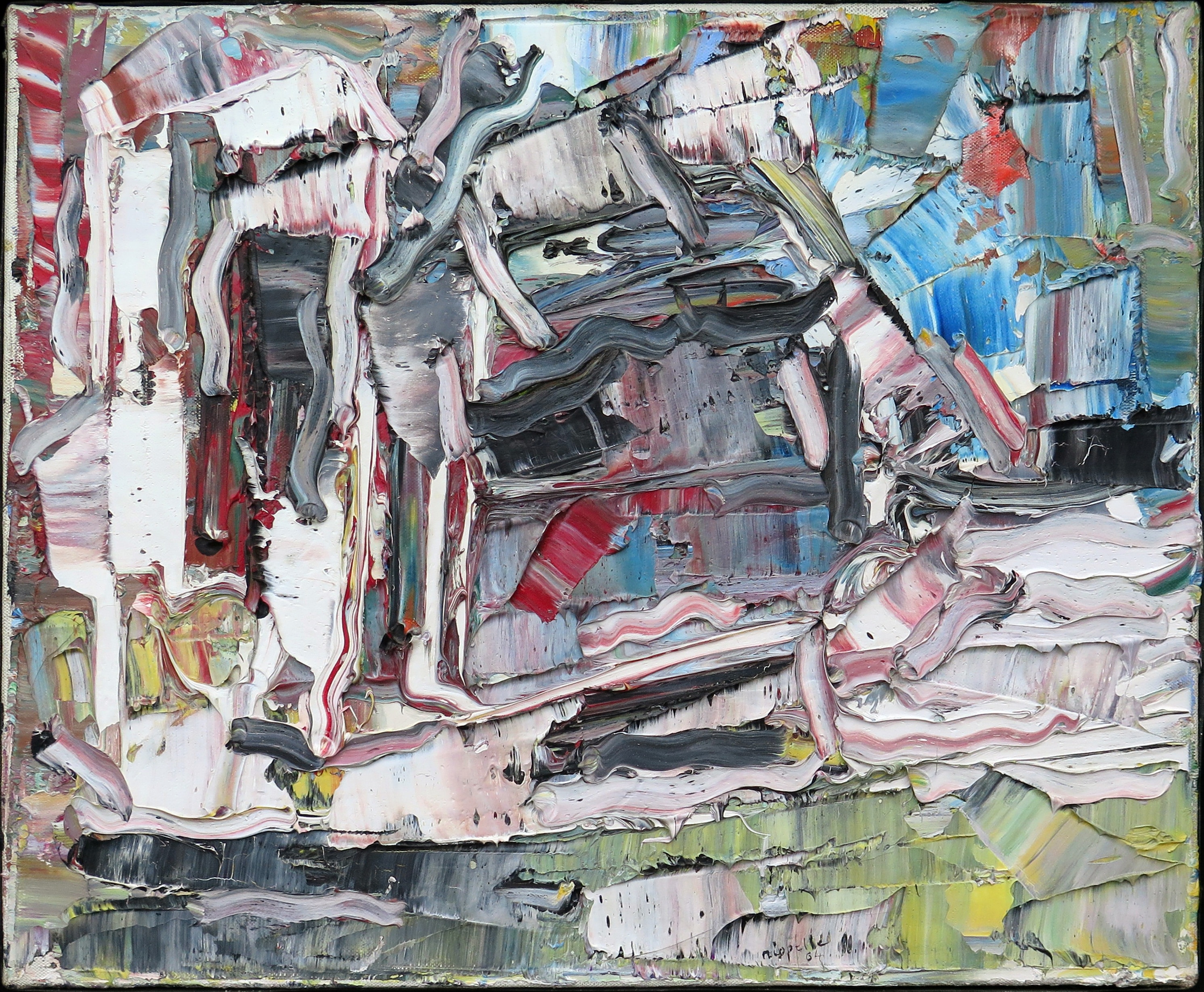 Jean-Paul Riopelle, C.C., G.O.Q., LL.D. 1932-2002, Sans Titre, 1964, Oil on canvas, 15 x 18 in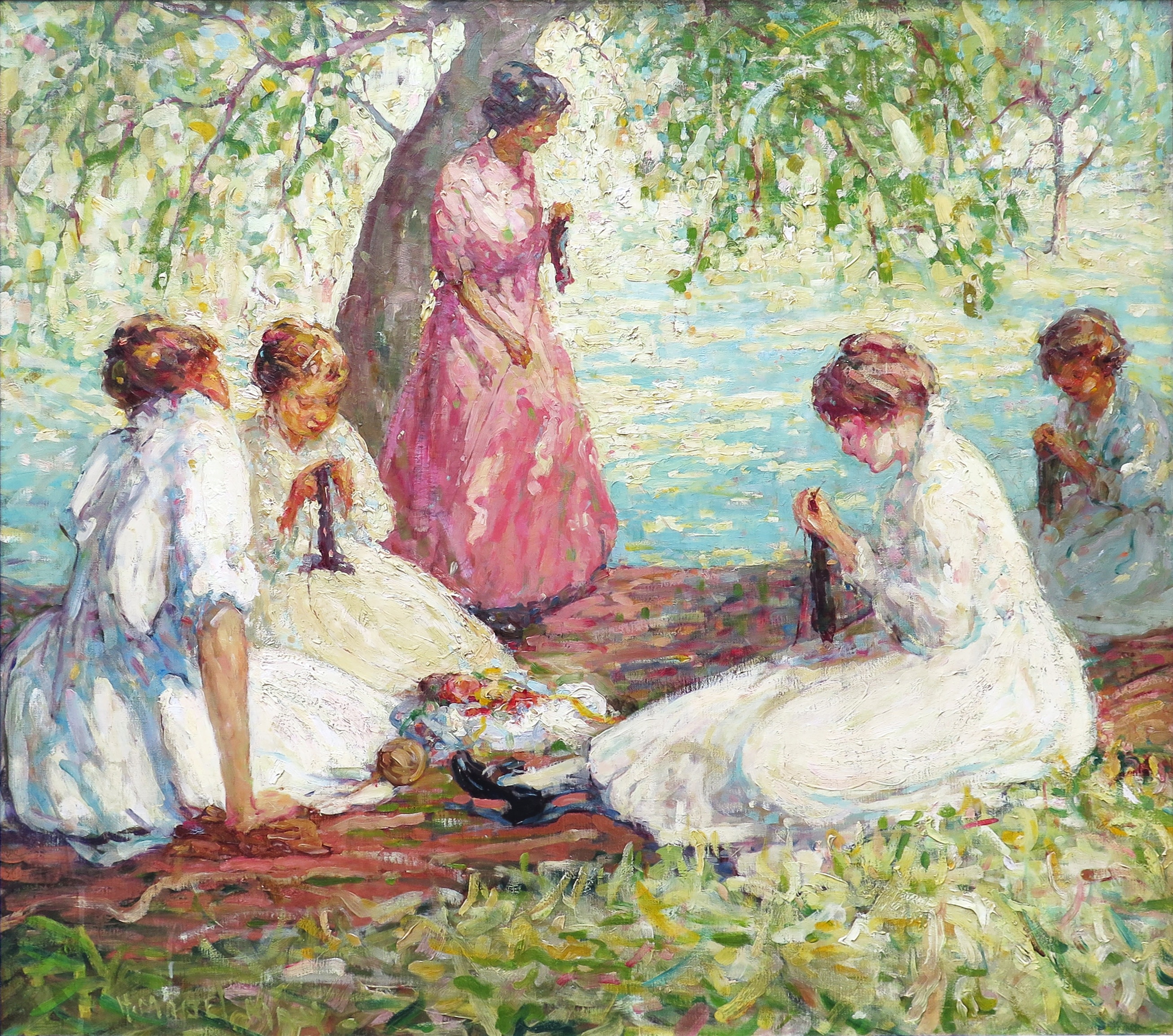 H. Mabel May, A.R.C.A. 1877-1971, Knitting, 1915 (circa), Oil on canvas, 36 x 40 1/4 in.
Add a comment