Blog
November 18, 2014
Fitzhenry Collection joins Morrice and Lyman at McMichael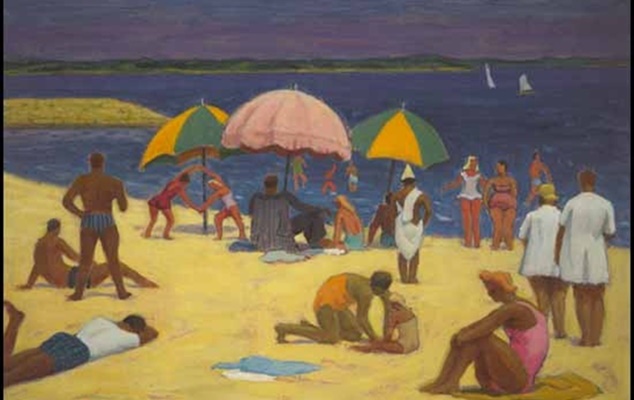 Among the paintings at McMichael once transacted by the Klinkhoffs is John Lyman's, The Beach, St-Jean-de-Luz.
Exhibitions feature many paintings previously transacted by Klinkhoff
On Sunday, November 9, 2014 as guests of the McMichael Collection's Executive Director and Chief Executive Officer Dr. Victoria Dickenson, Jonathan, Helen and I, accompanied by two friends visited the McMichael Canadian Art Collection in Kleinburg for another viewing of "Morrice and Lyman in the Company of Matisse". This outstanding exhibition is organized by the Musée national des beaux-arts du Québec with an accomplished Canadian art team of scholars headed by Michèle Grandbois Ph.D. with contributions from François-Marc Gagnon Ph.D., Marc Gauthier, Richard Foisy and Lucie Dorais M.A., the latter one the foremost authorities on the work of James Wilson Morrice. Since its hanging in Quebec, the exhibition has been augmented and complemented with additional paintings for the Ontario venue by McMichael's Katerina Atanassova, who is soon leaving for a position of curator of Canadian art at the National Gallery of Canada. The collaboration of U.B.C.'s John O'Brian is also acknowledged as a key component in the quality of research provided in the catalogue, a "must buy" for Canadian art lovers.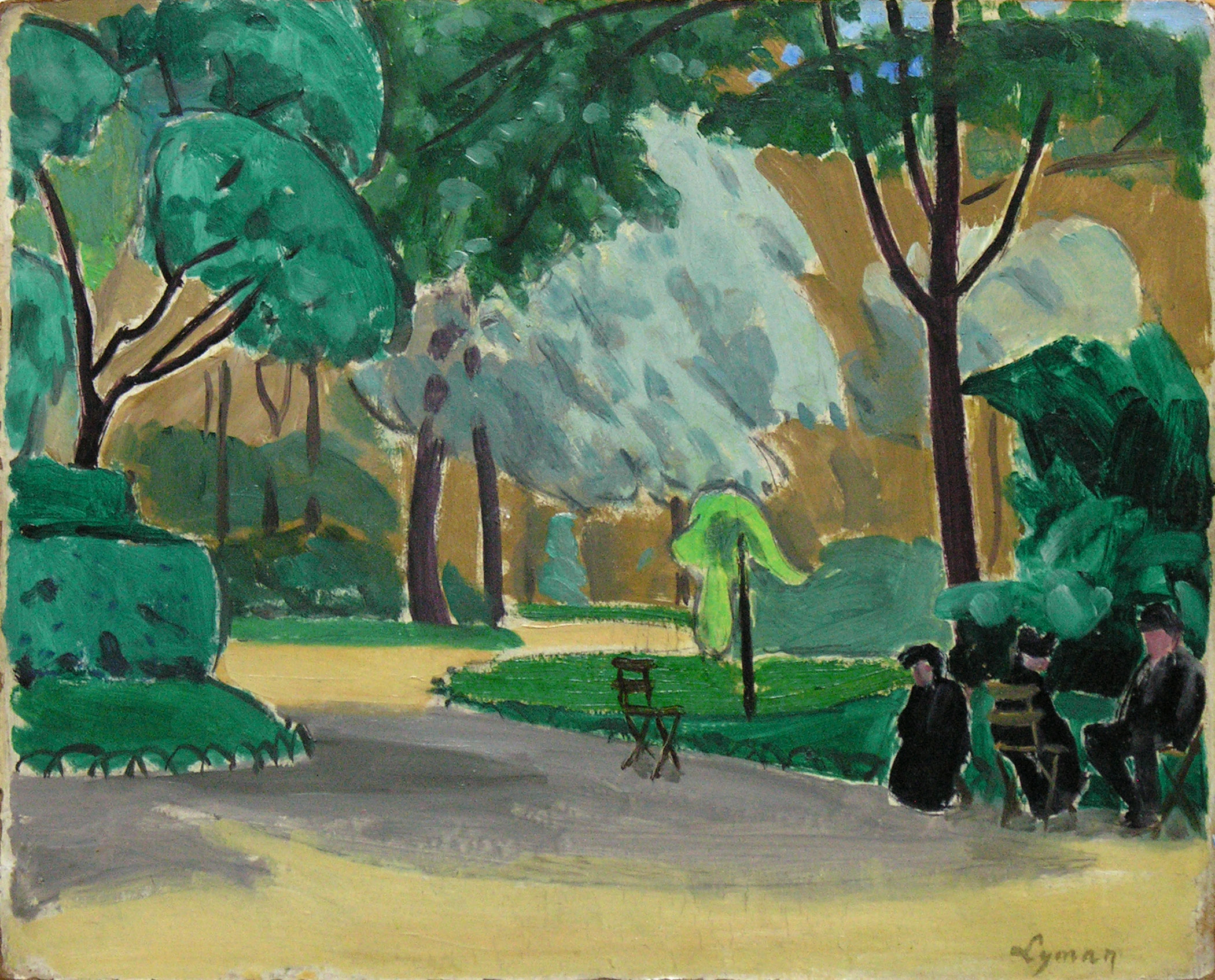 Le Luxembourg, Paris, 1923, another excellent Lyman painting sold by Galerie Alan Klinkhoff. As Canadian art dealers specializing in the purchase and sale of paintings by the likes of James Wilson Morrice and John Lyman we were delighted to see numerous "old friends", paintings we have sold previously, most notably a couple of exquisite Morrice canvases "View toward Lévis from Quebec" and "Le Quai des Grands Augustins" as well as a number that our colleague Blair Laing shared with us on several occasions in his home above the his gallery on Bloor Street before he donated them to The National Gallery of Canada. Among the John Lymans we have transacted in recent years "Jardin de Luxembourg", "Swiss Essay No. 1" and "The Beach, St-Jean-de-Luz" are significant inclusions to the exhibition.
Our good fortune was the added bonus of a tour of an impressive selection of Quebec paintings donated by Mr. Robert Fitzhenry and his late wife, Andrée Rhéaume, a fine couple and passionate art collectors. Helen and I had the pleasure of visiting them on a couple of occasions at their home on Lake Champlain, where they housed for a period of time many of their important works of art. My highlights might be Jean-Paul Lemieux's "Mi-Carème", a spectacular black period Marc-Aurèle Fortin and an exceptional Adrien Hébert interior, the Fortin and Hébert having both been sold by my family.
We invite you to contact Galerie Alan Klinkhoff at either our Montreal or Toronto offices via info@klinkhoff.ca.
Copyright Galerie Alan Klinkhoff
Add a comment