Blog
September 8, 2017
Welcome to a new Klinkhoff.ca: Our Industry Leading Canadian Art Website
Alan Klinkhoff Gallery is proud to introduce a new version of our industry-leading website Klinkhoff.ca. This state of the art web platform was developed to provide our growing online audience with a more convenient buying experience while also allowing us to better share our family's 70-year tradition of expertise in Canadian art.

The new Klinkhoff.ca was developed in collaboration with an industry-leading art-technology company and is the culmination of years of investment in our internet presence as we strive to make ourselves more accessible to today's global art buying community. Its launch marks the successful achievement of Alan Klinkhoff Gallery's original mission objectives, and the beginning of a new phase in our business's ability to connect with our market. We continue to seek new and convenient ways to deliver our experience and expertise to our clients.

Back in 2014, we articulated our original mission objectives: succession, efficiency, gallery traffic and build our internet presence. Since that time, Alan Klinkhoff Gallery has expanded to Toronto and has hosted numerous exhibitions, including the most valuable sale of Canadian art in history, offering transparency and unsurpassed efficiency to the sellers. Our new website address is the last of those original objectives and marks the beginning of an new exciting phase in our Canadian art business.

Already, new developments are in the works and we look forward to sharing those with you soon.
Alan, Helen, Jonathan, and Craig Klinkhoff
Feature Overview
Our galleries available 24/7, 365
Browse our Montreal & Toronto gallery inventory from anywhere at any time and on any device. Discover exhibitions, artists, view high resolution images and enquire directly from our website. All enquiries are delivered directly to Alan, Jonathan & Craig Klinkhoff.
Click here to browse our Inventory >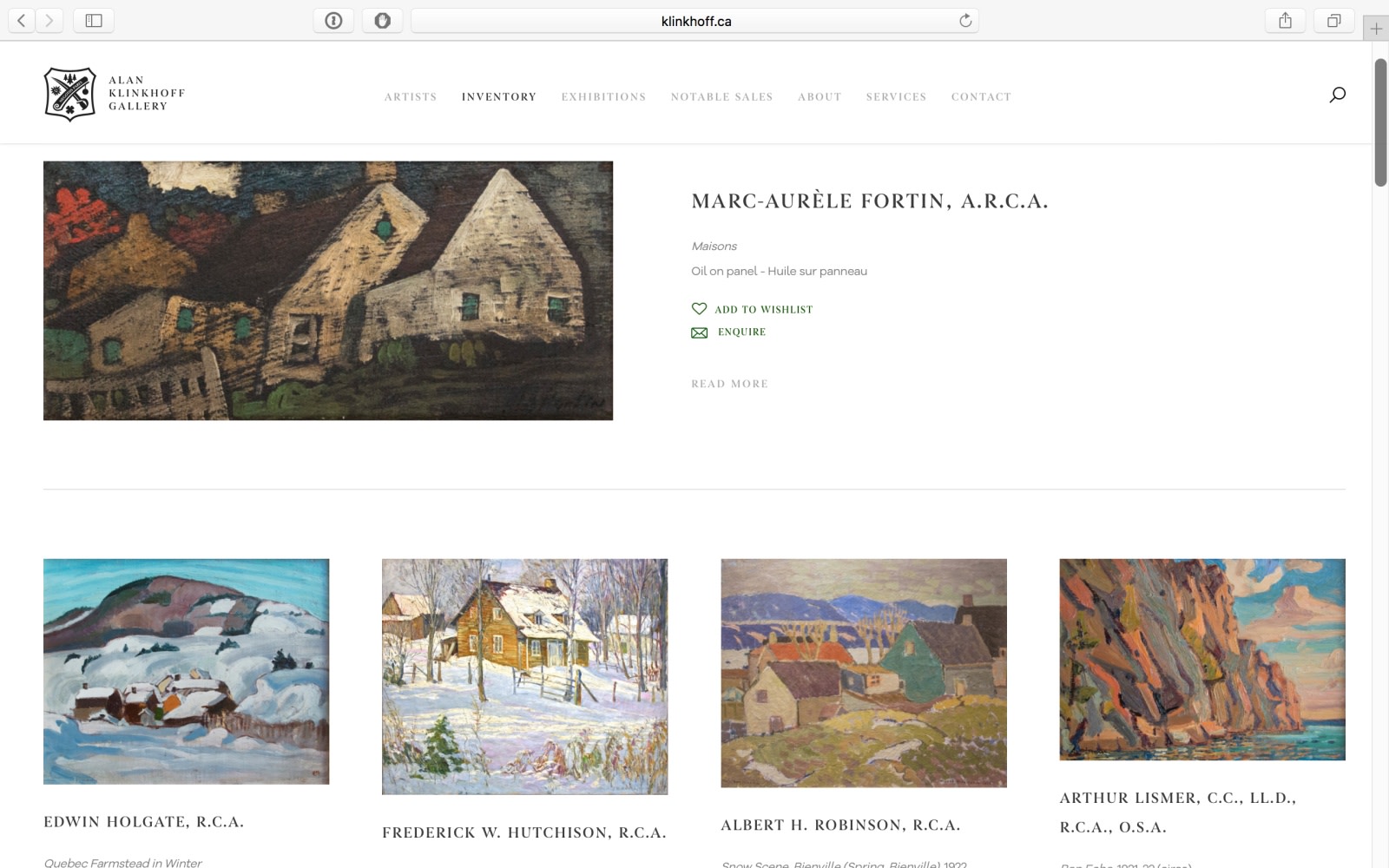 The artists you love as you have never seen them before.
The Alan Klinkhoff Gallery team reimagined the traditional artist page you are accustomed to with the goal in mind of offering a unique, organized and insightful overview of the artists we specialize in. Our new pages give you the information you want and expect including available works, related artists, exhibition and relevant links.
Click here to rediscover the artists you love >
70 years of expertise for all your fine art related needs.
The Klinkhoff family has been serving fine art collectors for three generations. We provide a wide-range of services to art collectors.
Click here to explore our services >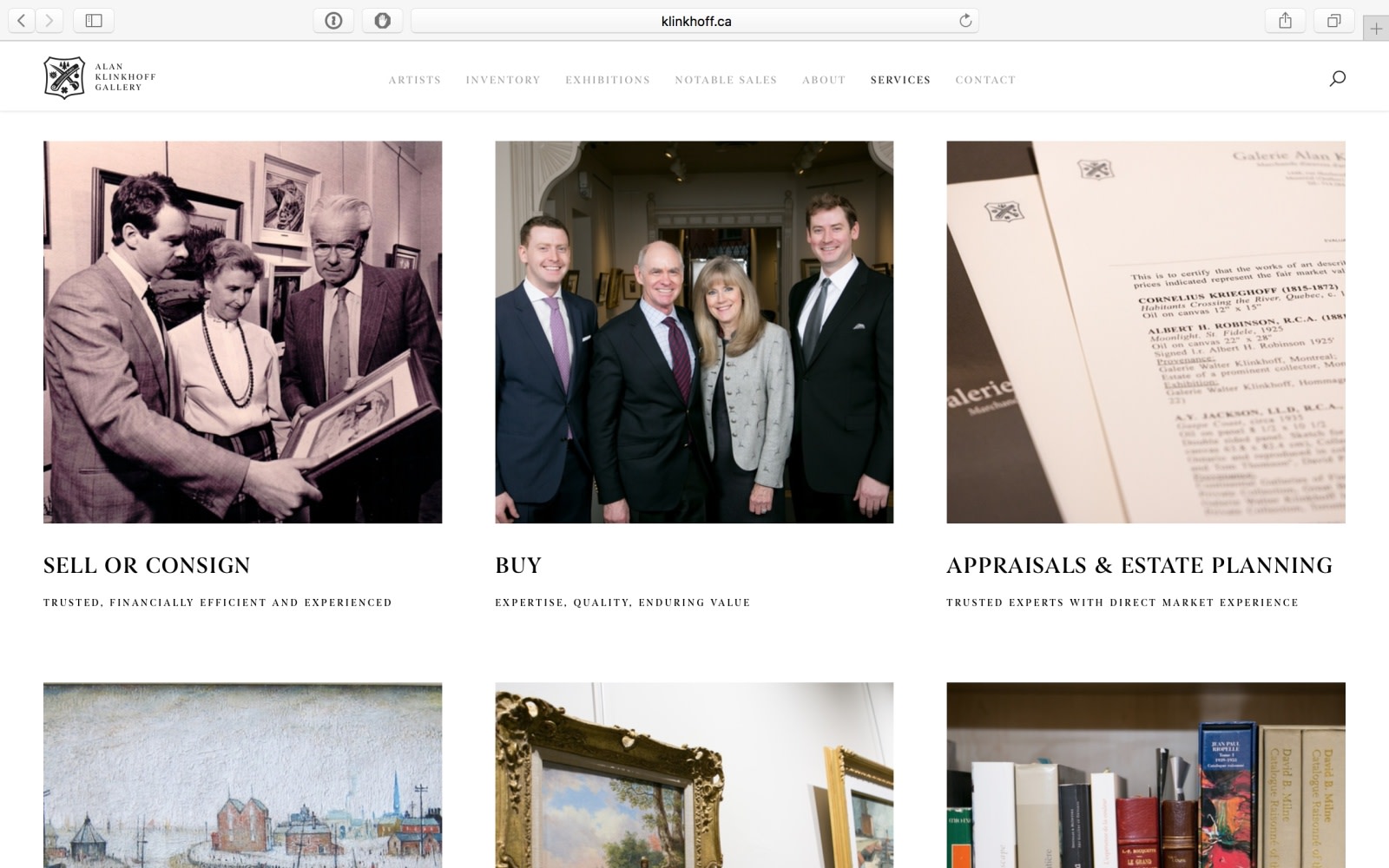 Add a comment