Blog
January 30, 2019
New and Exciting Developments in 2019
Alan Klinkhoff Gallery continues to invest in the development of our online presence with the view in mind continuing to offer an unparalleled browsing experience to our global audience. Our objective is to use our digital platform as an extension of our physical galleries, where we share our passion and expertise for fine art. Like our two storefronts, our website will never be merely a transactional venue.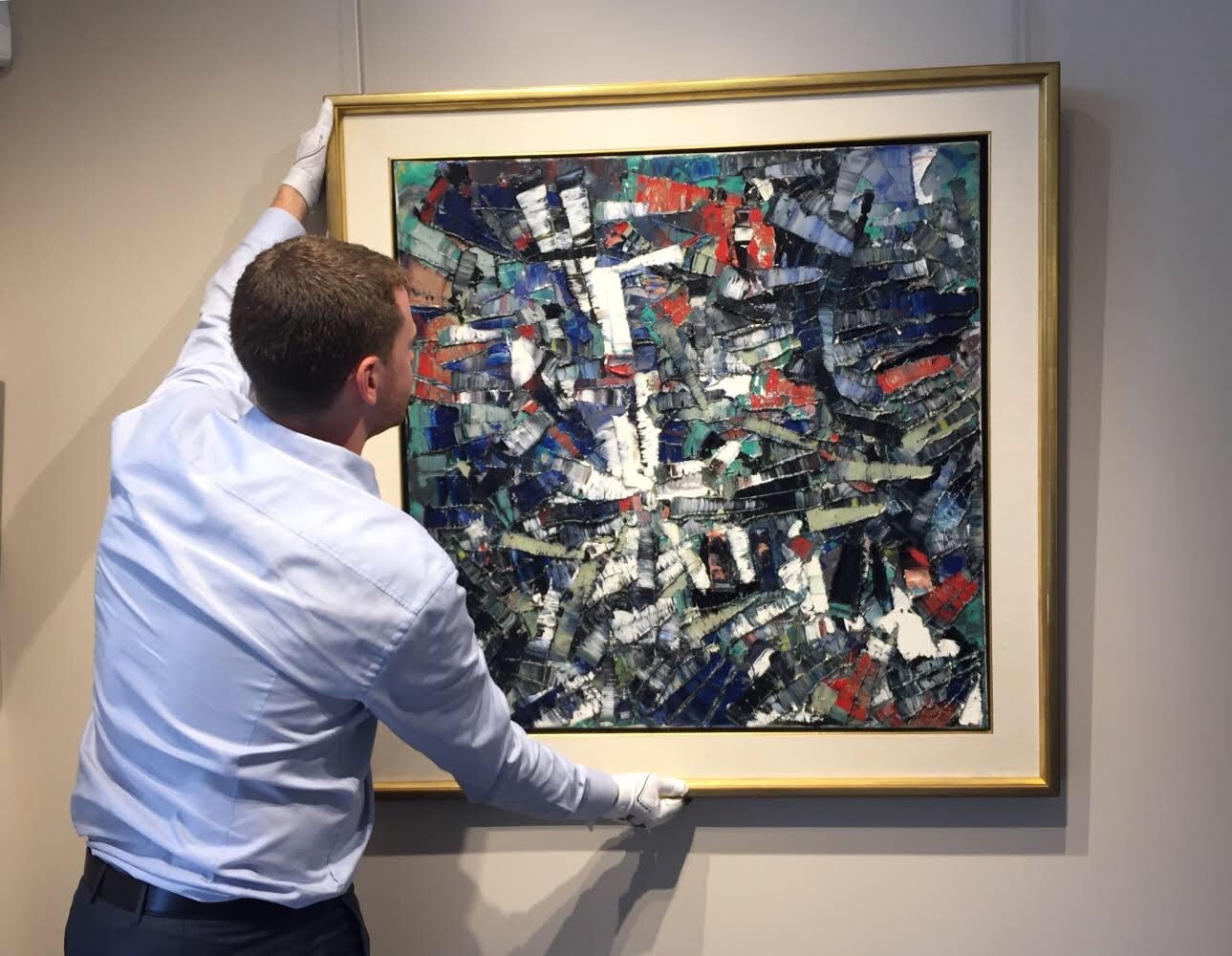 Craig Klinkhoff carefully hangs Passage, 1956 by Jean Paul Riopelle, which was sold by Alan Klinkhoff Gallery in 2018.
Introducing Learn
In 2019 we will continue our effort to share our expertise with our growing client base by launching an online art education platform called Learn. Learn will be comprised of a Collecting Guide, opinion pieces, academic articles by among Canada's leading art scholars, our publications and other media.
Sharing expertise and our collaborations with distinguished scholars with our online audience is a challenging but worthy endeavour. Our dedicated team has been working diligently for the last 18 months to improve access to our extensive archives, including the more than 35 retrospective exhibitions hosted by Walter Klinkhoff Gallery. These archives also contain hundreds of appreciations written by distinguished scholars. An undertaking of this scale is usually reserved for institutions.
Why Learn?
With the proliferation of available art online, sharing our 70 years of experience on a broader scale has become more important than ever. The online marketplace is now cluttered with paintings varying in quality, even some of dubious authenticity. Today, anyone has access to historical auction sale data and hundreds of available works on a monthly basis, from which they are left to draw their own conclusions on the state of the market. From the mountain of available data, buyers, sellers and appraisers extrapolate price per square inch values, or average prices, in ignorance of the most critical aspect of all, that is quality. Navigating this marketplace, like any other marketplace, without expertise, is fraught with risk. For the benefit of prospective buyers and sellers of fine art, we are eager to share, in an in-depth manner, the knowledge our family has accumulated over the last 70 years.
Stay tuned for the launch of this groundbreaking new art education platform in early 2019.
Add a comment