Blog
July 16, 2020
A.Y. Jackson, "Sugar Shanty, L'Islet", 1944
The A.Y. Jackson "Sugar Shanty" painted near his brother Harry's farm at St. Aubert in Quebec's L'Islet is a particularly fine composition of the 1940s. Dr. Jackson's niece Naomi would write that it also reminds us, "...of the maple sugar tradition… [one] older than any of our white race here in North America…" The artist himself wrote of the importance of the image of mighty maple in his work, dating back to camping with Tom Thomson.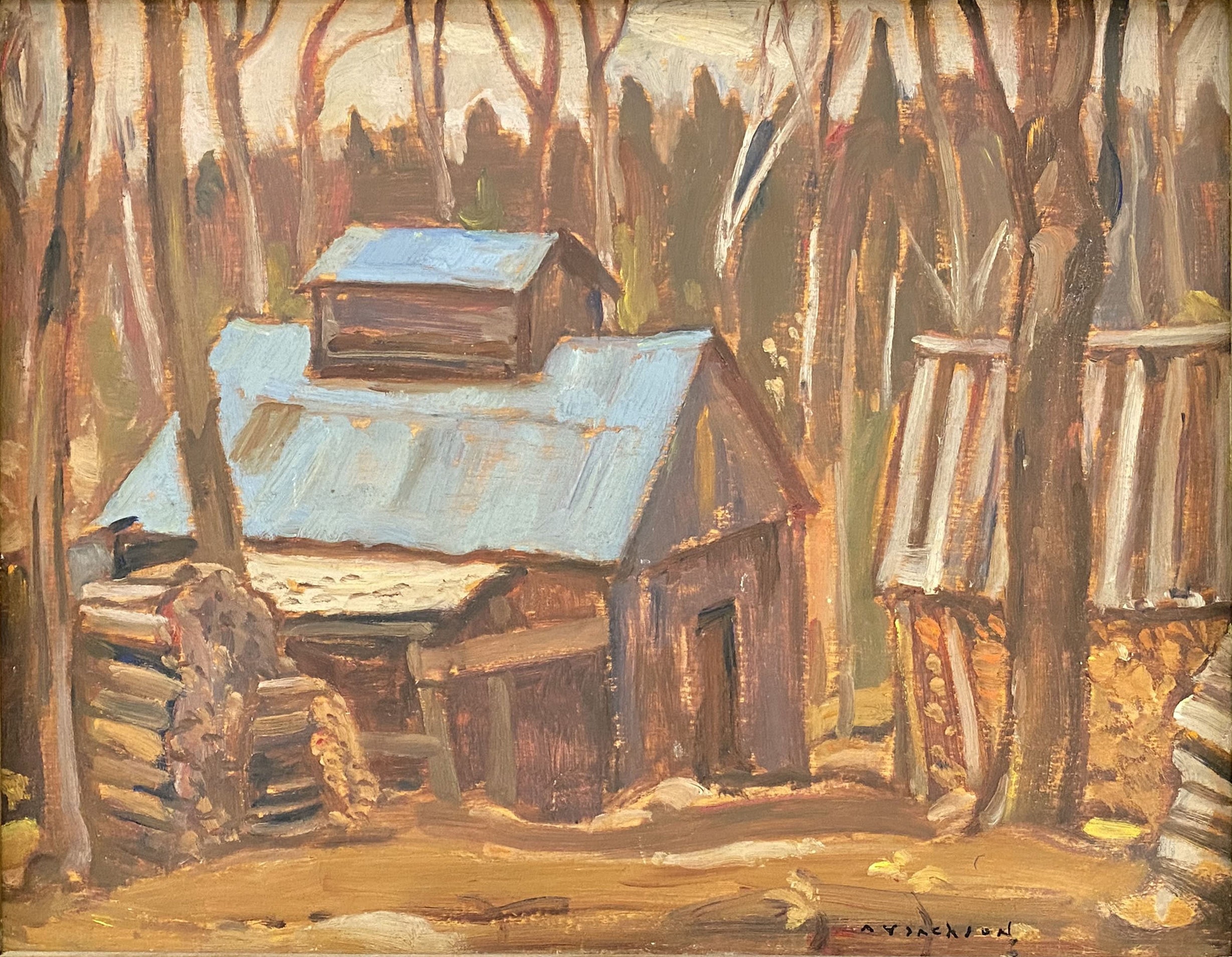 "A.Y. spent several spring seasons in this St. Aubert district in the early 1940s and made the rounds of the sugar shanties; more for art than for the stomach's sake, of course!"
Dr. Groves' observation of the important tradition of the maple sugar and the maple leaf dating back to Canada's indigenous peoples, and the part it still plays in our contemporary society, resonates the significance of Sugar Shanty, L'Islet. This is much more than a painting of a sugar shanty. It is symbolic of the maple, a rich piece of Canadian history, one which also played an integral part in the birth of a genuine school of Canadian painting, inspired by Tom Thomson and developed by the palettes, brushes and spirit of the now legendary 7. From Jackson's 1910 "Edge of the Maple Wood", the painting J.E.H. MacDonald encouraged young artist Lawren Harris to purchase, a few years later "Red Maple" and on through his proposed design for a new Canadian flag sent directly in 1964 to then Prime Minister Lester Pearson the maple was recurring iconography in Jackson's oeuvre.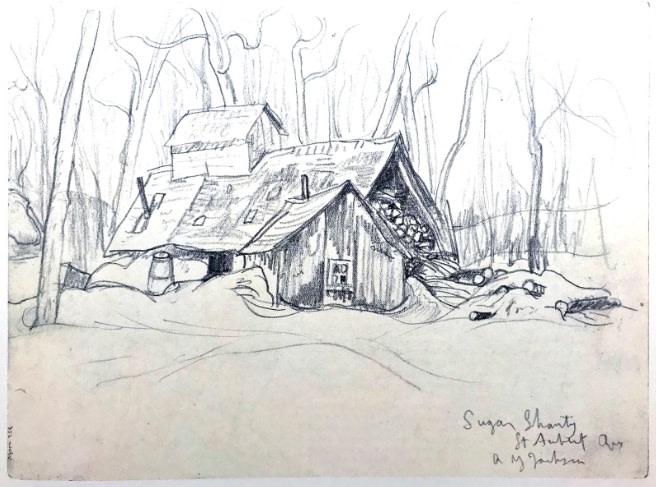 A.Y. Jackson, Page from a Sketchbook: Sugar shanty, St. Aubert, Country L'Islet, 1940. (circa).
The reverse side is a bonus to the owner of this fine painting. The still life is one of the rare glimpses of Dr. Jackson's domesticity. One should reasonably speculate that we are enjoying a fine and most rare still life by the master, a vase of flowers in Harry's St. Aubert home, a composition irresistible to capture in paint.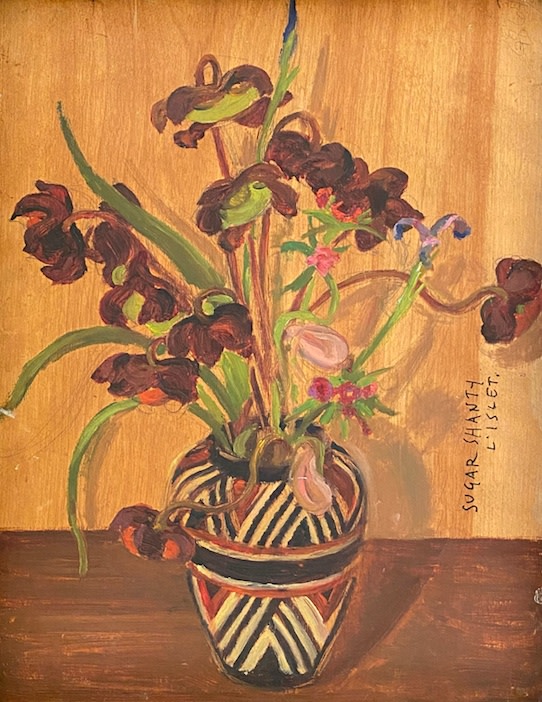 A.Y. Jackson, Verso of Sugar Shanty L'Islet, 1944. Oil on board, 10 1/4 x 13 1/2 in (26 x 34.3 cm). Private collection, not for sale.
References:
- Groves, Naomi Jackson, and A. Y. Jackson. A.Y.'s Canada. Toronto: Clarke, Irwin, 1968.
- Jackson, A Y. A Painter's Country: The Autobiography of A. Y. Jackson. Toronto: Clarke, Irwin, 1958.
Add a comment