Blog
August 7, 2019
Alan Klinkhoff Gallery Announces Expansion with New Toronto Gallery at 190 Davenport Road
Opening Scheduled for September 26, 2019
News Release
Toronto, August 7, 2019 - Alan Klinkhoff Gallery is expanding with a new and larger Toronto gallery at 190 Davenport Road, near Avenue Road, which is scheduled to open on Tuesday, September 26, 2019. Important works of art are currently available for purchase through its existing galleries and at Klinkhoff.ca.
190 Davenport Road, Toronto, the future location of Alan Klinkhoff Gallery
"We are pleased that we will soon be serving buyers and sellers of important artwork with this larger, state of the art gallery," said Toronto Gallery Director, Jonathan Klinkhoff. "Building on our 2017 sale of Lawren Harris paintings worth more than $30 million, to our knowledge the most valuable single consignment of Canadian art, more collectors are selling their fine art using our proven and transparent, fixed price sales strategy, including sellers of entire collections of important fine art. The premises at 190 Davenport will provide larger showroom and storage space to support our growth."

"The new premises will enhance our ability to offer for sale entire collections of important fine art with a financial efficiency unmatched elsewhere," said Alan Klinkhoff, the gallery's owner and President. "190 Davenport in Toronto, in conjunction with our Sherbrooke Street gallery in Montreal and our website at Klinkhoff.ca, will permit us to share the 70 years of expertise and experience of our family in the art business with a growing audience. These arrangements represent a valuable investment for our business now and going forward with the third generation."
"The new location at 190 Davenport in Toronto represents another important milestone for our family," said Craig Klinkhoff. "For over 70 years, the Klinkhoff family has been deeply committed to offering the finest selection of paintings to clients across Canada and beyond. This expansion, along with our continued investments in Montreal and online at Klinkhoff.ca, reaffirms our objective of offering a vetted selection of paintings, accompanied by three generations of expertise, to an even larger collecting audience."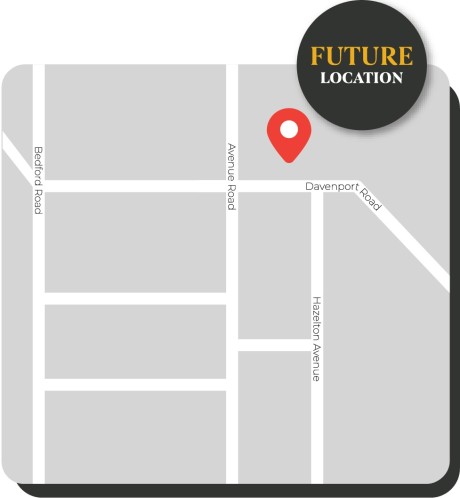 Alan Klinkhoff Gallery is the only fine art gallery in its field with locations in both Montreal and Toronto, Canada's two largest cities. It serves an international clientele through its storefront galleries and Klinkhoff.ca.

The new gallery at 190 Davenport Road is located only 3 blocks from Alan Klinkhoff Gallery's current Toronto location at 113 Yorkville Avenue. The gallery at 113 Yorkville will continue to operate its regular posted business hours until further notice.
More About Alan Klinkhoff Gallery
Alan Klinkhoff Gallery is a fine art dealing firm with a distinguished family tradition in the art business. Alan's father, Walter Klinkhoff, supported by his wife Gertrude, founded Walter Klinkhoff Gallery in 1949. Alan began a career with Galerie Walter Klinkhoff in 1975 and was later joined by his sons, Jonathan and Craig. With the objective of a successful transition to the family's third generation in the art business, Alan, Jonathan and Craig co-founded Alan Klinkhoff Gallery in January 2014. The Klinkhoff family specializes in artwork of the highest quality by Canada's leading artists, including Cornelius Krieghoff, James Wilson Morrice, Maurice Cullen, David Milne, Tom Thomson, Lawren Harris, Emily Carr, Kathleen Moir Morris, Prudence Heward, Paul-Emile Borduas, Jean Paul Riopelle, Jean Paul Lemieux, Molly Lamb Bobak, and numerous others.

All works of art available in our Montreal and Toronto galleries, and at Klinkhoff.ca, are selected according to the most stringent criteria by Alan, Jonathan & Craig Klinkhoff. Collecting from Alan Klinkhoff Gallery you are assured of purchasing works of art of quality, vetted with three generations of experience.
For more information
Contact Alan, Jonathan, or Craig Klinkhoff at (416) 233-0339 / (514) 284-9339 or info@klinkhoff.ca.
Add a comment