Blog
May 27, 2017
Alan Klinkhoff Gallery Announces Tribute to John Little for Autumn 2017
In November, 2017, Alan Klinkhoff Gallery will celebrate John Little's 65 year contribution to Canadian painting with an exhibition in his honour. John Little: City Life, 1951 will be featured at our galleries in Montreal and Toronto. If you have paintings by John Little that you wish to submit for consideration and possible inclusion in this exhibition or the catalogue, we encourage you to send photographs and details to us at info@klinkhoff.ca.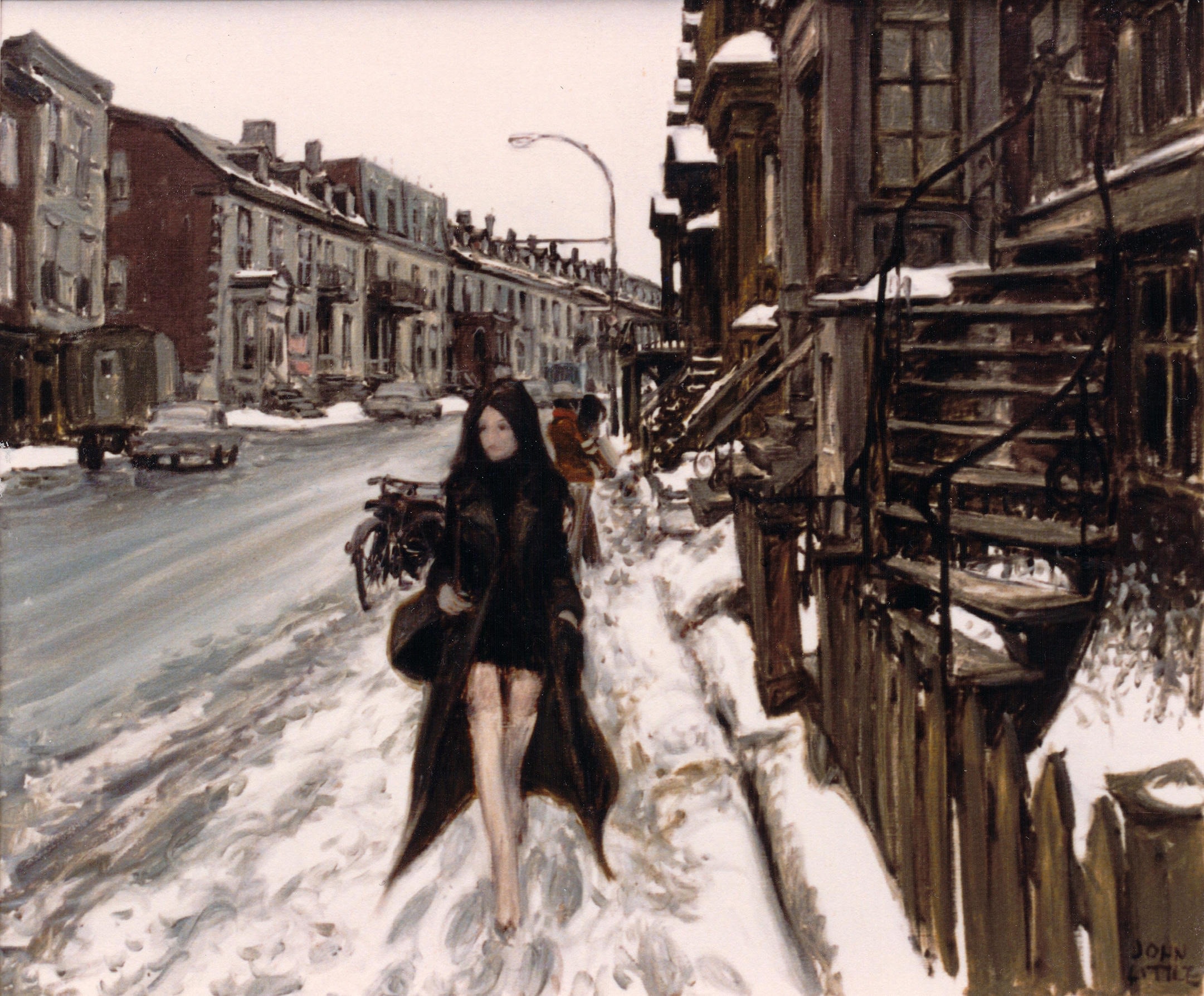 John Little (b. 1928) first offered his paintings for sale at the foremost Canadian art dealing firm, Watson Galleries, in 1951. Then, in '57, when William Watson was preparing to close his gallery, he referred young John Little to Mrs. Shima at Continental Galleries. Shortly after granddad, Walter Klinkhoff, moved his gallery up to Sherbrooke Street, John Little shared the distribution of his work with Walter Klinkhoff Gallery as well. John Little is the leading Canadian urban artist of his day. Although Montreal and Quebec City are his painting places, his message is relevant to urban areas throughout North America in the era of post WW ll suburbanization. Little is a Canadian original in a narrative sometimes broached by Americans Reginald Marsh, Edward Hopper and John Sloan. We are inclined to consider John Little as the Jane Jacobs of Canadian painting. The Klinkhoff family has been hosting retrospective exhibitions to celebrate important artists for more than 45 years. Previous artists featured include Maurice Cullen, Clarence Gagnon, A.Y. Jackson, Arthur Lismer, M.A. Fortin, Prudence Heward and Kathleen Morris, to name a selection.
In 2016 Alan Klinkhoff gallery hosted a retrospective of Fine Art & Hockey coinciding with the World Cup of Hockey and the 100th season of the NHL. We look forward to sharing additional details as they are confirmed.
Add a comment