Blog
April 21, 2016
Lower Canada College in the Company of Masters
My family has always believed in the importance of artists to work and exhibit among each other. "Art breeds art" one might say. My father, the late Walter Klinkhoff, in our family gallery was regularly willing to lend at no charge the showrooms on the upper level of our gallery to art groups in order that artists could congregate, exhibit together, talk among each other and share their work with an audience while at the same time learning from each other's work. The opportunities to exhibit permit artists to "speak" to an audience and to enrich their "vocabulary" with the enjoyment of the work of peers.
In 1847, to offer artists a place to exhibit publicly as a group was the objective of the Montreal Society of Artists, the origins of the Montreal Museum of Fine Arts. This too was one of the original mandates of the Royal Canadian Academy of the Arts when it was established 135 years ago.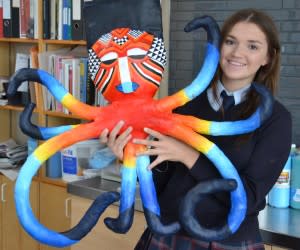 In a fast paced society where the pressures and competition are for good jobs and reasonable income, it is sometimes easy for our parents with the best of intentions to forget that when they travel abroad their memorable selfies include places where art of those nations is preserved. Sir Winston Churchill, himself an artist, proclaimed "The arts are essential to any complete national life." He pursued painting with integrity and discipline, as a serious hobby and distraction from the stresses of State and politics.
In my own career, I have rarely met an artist who does not want the opportunity to share his/her artistry with an audience. The greater the success the greater the stage one seeks. In the early years of my professional career, I visited Jean-Paul Lemieux at his homes both on Ile aux Coudres as well as on Dickson Road in Sillery, a suburb of Quebec and who although hugely famous and affluent, having already enjoyed exhibitions at state museums in Leningrad, Moscow and Paris, talked about the prospect of one in London. At the risk of aging myself, in the art of music, one should suspect that Mick Jagger no longer is inspired to tour simply for the attraction of more money.
It is a pleasure to offer our gallery to the Class of 2016 LCC graduates hosting their work alongside that of Suzor-Coté and Clarence Gagnon of 100 years ago, through A.Y. Jackson and fellow members of the iconic Group of Seven and onto moderns, plasticiens Jean McEwen and Charles Gagnon of a different narrative and generation. We welcome your work, your participation among each other in our "home", and encourage your friends and ours to celebrate your artistry. On behalf of my wife Helen, daughters Virginia class of '02 , Caroline Pre-U '05 , and sons Jonathan class of '00, Craig '06 and our team, Anna, Justine and Karen, we wish you an inspirational few days in the company of the masters of Canadian art.
Welcome!
- Alan. LCC class of 1970.
Add a comment