Blog
September 23, 2014
Galerie Alan Klinkhoff Introduces Toronto Office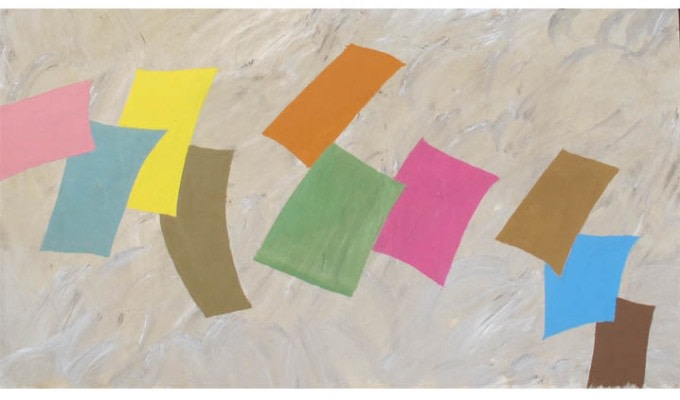 Top image: Jack Hamilton Bush (1909-1977), "Come Along," December 1976
TORONTO - Galerie Alan Klinkhoff is introducing its new office in Toronto. Jonathan Klinkhoff, the third generation of the Klinkhoff family in the Canadian art business manages the office, temporarily located in the TD Canada Trust Tower, where our business hours are Monday-Friday, 9am-5pm by appointment. Alan and Craig Klinkhoff will also be available on select dates. We advise visitors to contact us in advance or to schedule an appointment by e-mailing info@klinkhoff.ca or calling 416.233.0339.
The Klinkhoff family has been serving collectors of important Canadian and international Art for over 65 years and are considered among the foremost art dealing experts in many of Canada's most significant historical artists including Cornelius Krieghoff, James Wilson Morrice, Maurice Cullen, Clarence Gagnon, M.A. Suzor-Cote, David Milne, A.Y. Jackson, Albert Robinson, Robert Pilot, Paul-Emile Borduas, Jean-Paul Riopelle, Jean Paul Lemieux and Philip Surrey, to name a selection. Galerie Alan Klinkhoff specializes in 19th and early 20th century Canadian art, the Canadian impressionists, Tom Thomson, The Group of Seven and its contemporaries, The Beaver Hall Group, Contemporary Art Society artists, The Automatistes, the Plasticiens and a number of independent artists.
Our audience has expanded significantly over the preceding years, in Toronto, Montreal and elsewhere in Canada, this in large part due to our investments in communications technology (visit www.klinkhoff.ca). Our presence in Toronto will help us to better serve our existing clients here in the GTA , welcome new clients as well as those visiting Toronto. Our commitment is to continue to offer both buyers and sellers an expertise and customer service experience that is unsurpassed in our industry.
Beyond our blog posts at insideART.ca®, and emails to our list of followers, both of which we feel are important, with this office we look forward to greater direct and personal interaction with Canadian art collectors.
Galerie Alan Klinkhoff's Toronto office, rather than gallery, reflects both a global industry trend of our model and the needs of our clients. The greater time constraints facing our clients led us to choose flexibility over expansive and expensive retail spaces. This model effectively enables us to focus on delivering the highest quality of expertise and service at greater convenience to our clients while offering a platform to transact the finest works of art in a cost efficient manner, resulting in greater value for both buyers and sellers.
The current office location is temporary. We will provide details about a permanent location when available.
We look forward to being of service.
Galerie Alan Klinkhoff Inc.
A Canadian Art Tradition for over 65 Years.
TD Canada Trust Tower,
161 Bay Street Suite 2720
Toronto M5J 2S1
Canada
Add a comment