Blogue
le Novembre 4, 2022
Morrice's largest privately-owned canvas sold by Alan Klinkhoff Gallery
Painting had not been seen publicly since 1918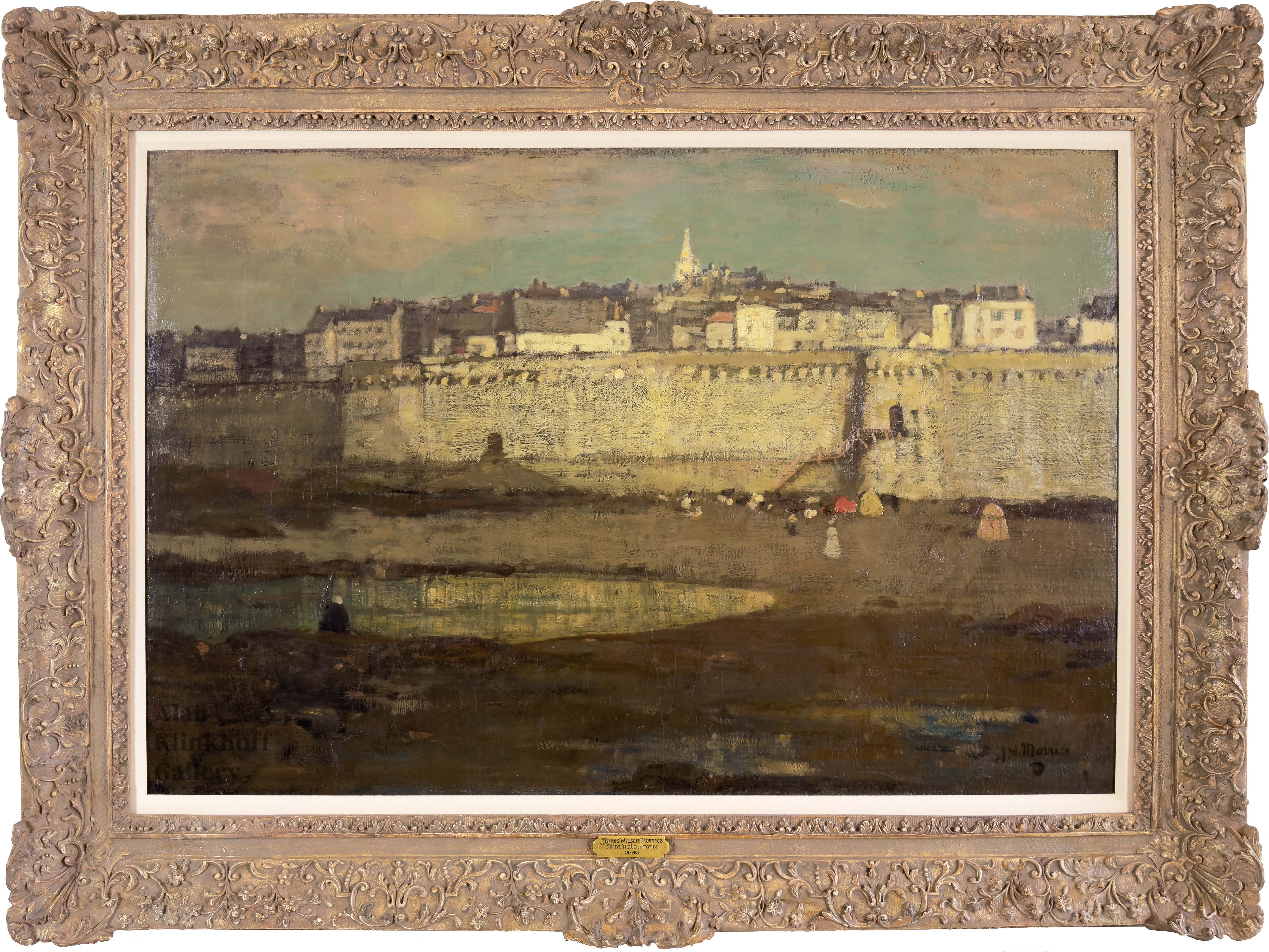 Alan Klinkhoff Gallery is proud to announce the sale of St Malo, France, the extraordinary canvas by James Wilson Morrice. St. Malo, France had been held in American collections since its original purchase in 1902 by the famous New York collector George Hearn. With a family tradition in the art business since 1949, Alan Klinkhoff Gallery is a leader in the purchase, sale, appraisal and expertise of works by James Wilson Morrice. Contact us to sell your works by James Wilson Morrice, or request a free selling estimate.
St. Malo, France, is an exceptionally fine painting by James Wilson Morrice, and his largest known painting in a private collection. It is the third largest known canvas by the artist. Morrice is one of Canada's greatest and most important artists. His paintings were collected both internationally and in Canada during his lifetime, and they remain among the most sought after in our field. The opportunity to purchase an important canvas is extremely rare. St. Malo was one of Morrice's favourite painting places. A smaller (but still large) version of St. Malo, France has been in the collection of the Musee de Picardie in Amiens, France since 1926. Neither painting had ever previously been to Canada.
Click here to read Lucie Dorais' description of St. Malo, France
Alan Klinkhoff Gallery was selected as the selling venue for St. Malo, France because of our low commissions, transparency, price protection, and experience. This sale follows the sale of additional outstanding works by Morrice, including En plein mer, Street Scene, Brittany, and others. For her outstanding research and description of St. Malo, France, we are grateful to Lucie Dorais, author of the James Wilson Morrice Catalogue Raisonne.
Buy works by James Wilson Morrice
Sell Works by James Wilson Morrice
Why Sell through Alan Klinkhoff Gallery
Ajouter un commentaire