Blog
May 1, 2020
Celebrating 100 Years of the Group of Seven
Exhibition & sale featuring over 30 paintings by Tom Thomson, the Group of Seven and guests to the 1920 exhibition
On May 7, 1920, the first exhibition of the Group of Seven opened at the Art Museum of Toronto (today the Art Gallery of Ontario). We celebrate the centenary with a dedicated presentation including for sale an outstanding selection of more than 30 paintings by Tom Thomson and the Group of Seven, the three "invited guests" to that first exhibition, and the artists who joined the Group later. The introduction by Alan Klinkhoff revisits the Klinkhoff family's unique familiarity with and appreciation of the Group of Seven accrued over more than 70 years.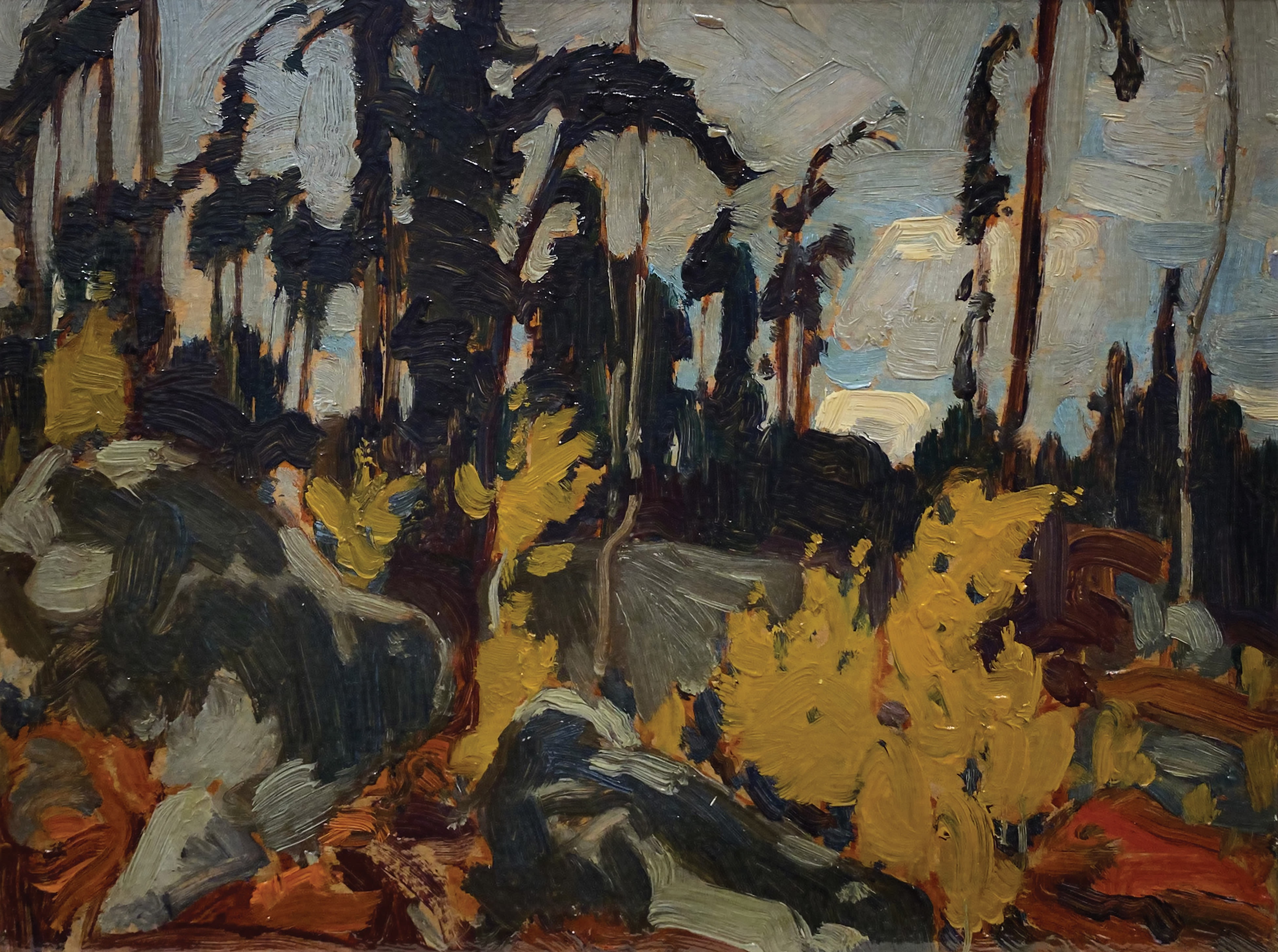 J.E.H. MacDonald (1873-1932) Rocky Woods, Algoma, 1919
Oil on panel, 8 1/2 x 10 1/2 in (21.6 x 26.7 cm)
Important Information
Opening Date: May 7, 2020
Location: Klinkhoff.ca
Contact us for more details.
All works are subject to prior sale.
Add a comment