Blog
October 3, 2019
A Fine and Rare painting By Nora Collyer
Nora Collyer (1898-1979) was a member of Montreal's Beaver Hall Group (BHG), a group of artists recently celebrated with an important exhibition entitled 1920s Modernism in Montreal: The Beaver Hall Group 1920-1933 which toured several Canadian museums. The youngest of the ten BHG women, she moved into the now famous building at 305 Beaver Hall Hill in 1921 and for three years shared a studio with Anne Savage. Her paintings were included in several exhibitions of the Canadian Group of Painters and one of her works was included in the exhibition of Canadian paintings in the Canadian Pavilion at the 1939 World's Fair in New York. In 1964, Galerie Walter Klinkhoff hosted a solo exhibition for Nora Collyer.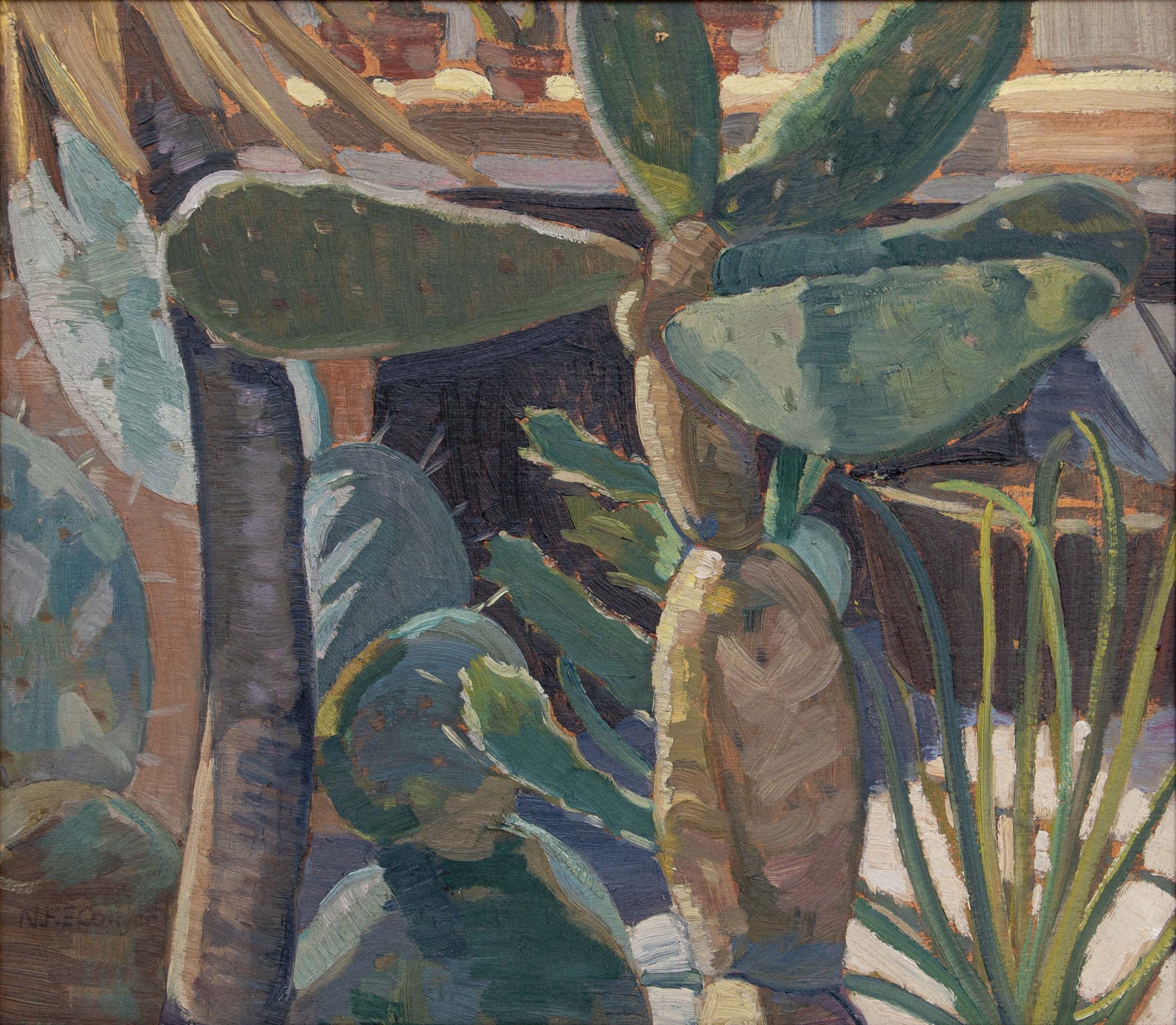 Nora Collyer 1898-1979
Plant Forms with Cactus, 1935 (circa)
Oil on panel
15 1/2 x 17 3/4 in (39.4 x 45.1 cm)
Provenance:
Private Collection, Montreal;
Galerie Walter Klinkhoff Inc., Montreal;
Acquired from the above by the present owner, February 1998.
Plant forms with Cactus is symbolic of her situation and that of some other of the Beaver Hall women, that being an obligation to care for one or another of one's parents and his/her affairs. As Barbara Meadowcroft recounts in her important book on the Beaver Hall women, Painting Friends: The Beaver Hall Women Painters, after the death of her mother in 1930, Nora Collyer made a commitment to look after her father and the households' two properties in Westmount and in the Eastern Townships at Foster, which she continued to do dutifully until her father's passing in 1946.
To contribute to the family finances, Nora Collyer became a teacher in Montreal at Trafalgar School for girls. During the school year, her painting places were consequently restricted to the city, escaping to the family country house in the Eastern Townships occasionally on weekends and regularly for summer holidays. Confined or restricted to the city sometimes led to a search for composition within the home itself. The result here is an interior, a still life designed in the bold colours of their modernism inspired by a plant in their home, potted plants on the window sill, and a play of light coming through the window. This is a particularly fine and very rare painting by Collyer of this early and mature generation.
Add a comment