Blog
March 30, 2017
Featured Painting: Lawren Harris, Mountain Sketch (Lake and Mountain) c. 1928
LAWREN S. HARRIS, C.C., LL.D. (1885-1970) Mountain Sketch (Lake and Mountain) c. 1928 Oil on Beaverboard, 11 ¾ x 14 ¾ in. (29.8 x 37.5 cm)
Inscriptions:
l.l., LAWREN / HARRIS;
verso: u.l., in ink, by artist, LAWREN HARRIS / 25 SEVERN STREET / TORONTO;
u.r., in ink, by artist, MOUNTAIN SKETCH; c., in ink, by artist, reserved / Mrs. Brown / for / Dr. Boyd

Provenance:
G. Blair Laing Limited, Toronto;
McCready Galleries Inc., Toronto;
Private collection, Montreal by 1980.

From correspondence, we know Harris painted around Banff in 1926 and around Lake Louise in 1928, yet there is little contemporary documentation about Harris' trips to the Rockies after 1924. Nonetheless, it is clear from the volume of mountain paintings he exhibited in the late twenties that he frequently returned there to paint. Some of his strongest mountain canvases date from the end of the decade, including Mountains and Lake (fig. 1) exhibited in the April 1930 exhibition of the Group of Seven titled Mountain in Snow. It was subsequently shown in the Annual Exhibition of Canadian Art at the National Gallery of Canada in January 1931 as Lake and Mountain.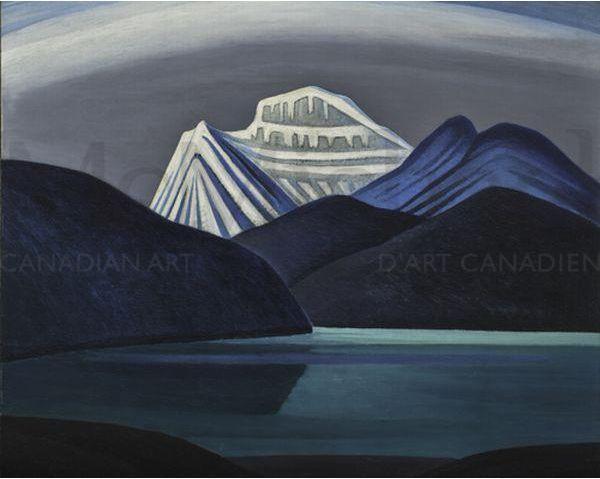 (Fig. 1) Mountains and Lake (Rocky Mountain Painting XVIII), 1929 Oil on canvas 36 7/32 x 45 13/64 inches (92.0 x 114.8 cm.) McMichael Canadian Art Collection, Kleinburg. (1970.1.1)
Gift of Mr. R. Laidlaw Lisa Christensen, author of A Hiker's Guide to the Rocky Mountain Art of Lawren Harris, has identified the subject as Mount Richardson, in the Slate Range, overlooking Lake Louise. An open expanse of water occupies the centre of the composition. As in his Lake Superior canvases and Maligne Lake, Jasper Park of 1924, a foreground shore provides the viewer with a sure footing. In both this oil sketch and the canvas painted from it, the snow-covered grey and white peak occupies the centre of the composition and the adjacent slopes curve down to the open water, almost the reverse of the 1924 composition. Most notable is the different palette of Harris' later mountain canvases. As in his Lake Superior paintings of the late twenties, blue or blue-green are the dominant colours, expressing a spiritual light evolving from Harris' own spiritual interests. In the canvas Harris has heightened the colour of the sketch, the whites contrasting more strongly and the blue peaks at the right becoming almost electric. Light penetrates the cool waters and the reflection in the water at the left has been strengthened. A blue ripple crosses the centre of the lake, like a stepping stone to the slopes beyond.
Add a comment