Blog
February 9, 2017
Update: LAWREN HARRIS & CANADIAN MASTERS – Historic Sale Celebrating Canada's 150 Years
LAWREN S. HARRIS, C.C., LL.D., R.C.A. (1885-1970), Sun, Fog and Ice, Smith Sound (Arctic Painting IV), 1931, oil on canvas 40 x 50 in. (101.6 x 127 cm.)
From April 1, Alan Klinkhoff Gallery will present a historic sale of rare and important paintings by Lawren S. Harris and Canadian masters, including Clarence A. Gagnon, A.Y. Jackson, Frank H. Johnston, Jean Paul Lemieux, John Little, J.E.H. MacDonald, Kathleen Morris, Robert Pilot, Albert H. Robinson & more.
Works are subject to prior sale.
Invitation to Consign or Purchase We are currently accepting inquiries regarding consignments and purchases. Take advantage of our fine art and market expertise, efficiency and minimize risk.

The sale will be on view at:
Alan Klinkhoff Gallery 113 Yorkville Avenue, Toronto klinkhoff.ca
For more information: 416.233.0339 | 514.284.9339
info@klinkhoff.ca | http://www.klinkhoff.ca
Alan Klinkhoff Gallery is a family art dealing tradition since 1949.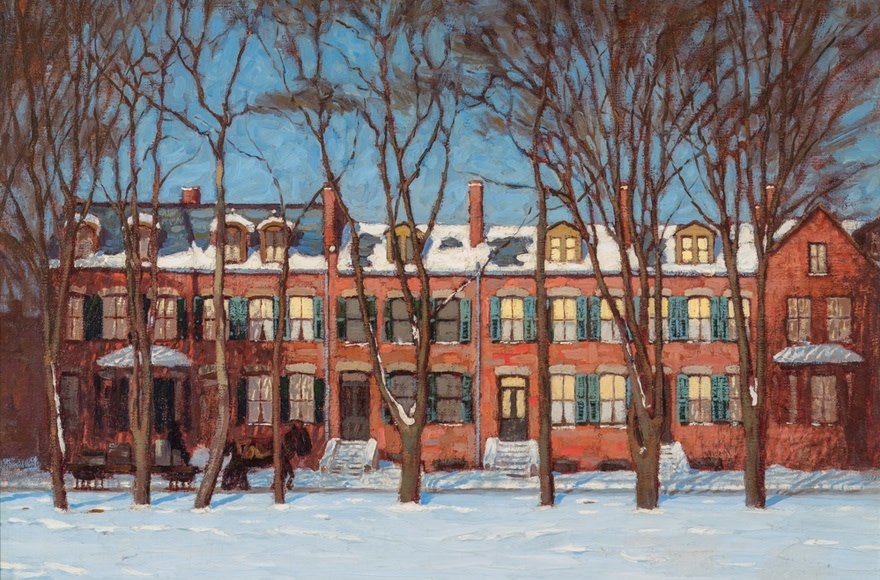 LAWREN S. HARRIS, C.C., LL.D., R.C.A. (1885-1970), A Row of Houses, Wellington Street (Street Painting I), 1910, oil on canvas, 25 x 30 in (63.5 x 76.2 cm)
Add a comment