Blog
January 31, 2014
Klinkhoff Gallery reborn - Vie des arts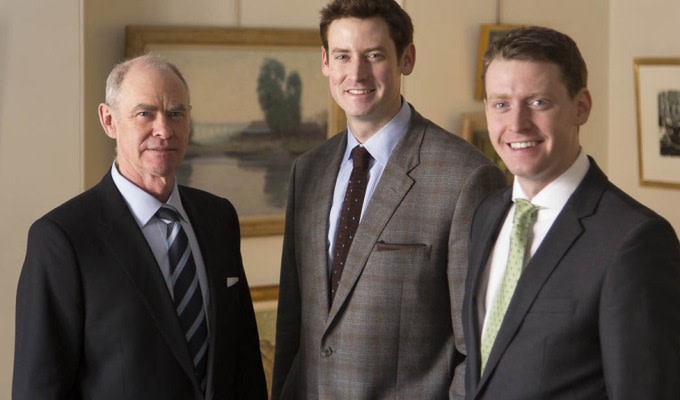 The following is an excerpt from Veronica Redgrave's January 31 article on viedesarts.com:
"There is a new art gallery on Sherbrooke Street. Alan Klinkhoff, formerly with Galerie Walter Klinkhoff (his father) is opening Galerie Alan Klinkhoff, a charming new space with a fireplace and beautiful architectural moldings at 1448 Sherbrooke Street, in the centre of Montreal's Golden Mile. Alan will manage the gallery with his sons, Craig and Jonathan. Alan learnt with the best. His father, Walter, founded one of the oldest art galleries in Montreal, renowned for carrying art from post Confederation to the 1950s - 'My father used to buy paintings directly from Borduas, and often met with artists like Arthur Lismer and A.Y. Jackson.' Alan, for his part, had the pleasure of having dealt with Jean-Paul Lemieux and John Little, and continues with Claude A Simard."
Read the article on the Vie des arts website.
Add a comment