Blog
November 17, 2011
Claude A. Simard & Klinkhoff Offer Movember Painting to Raise Money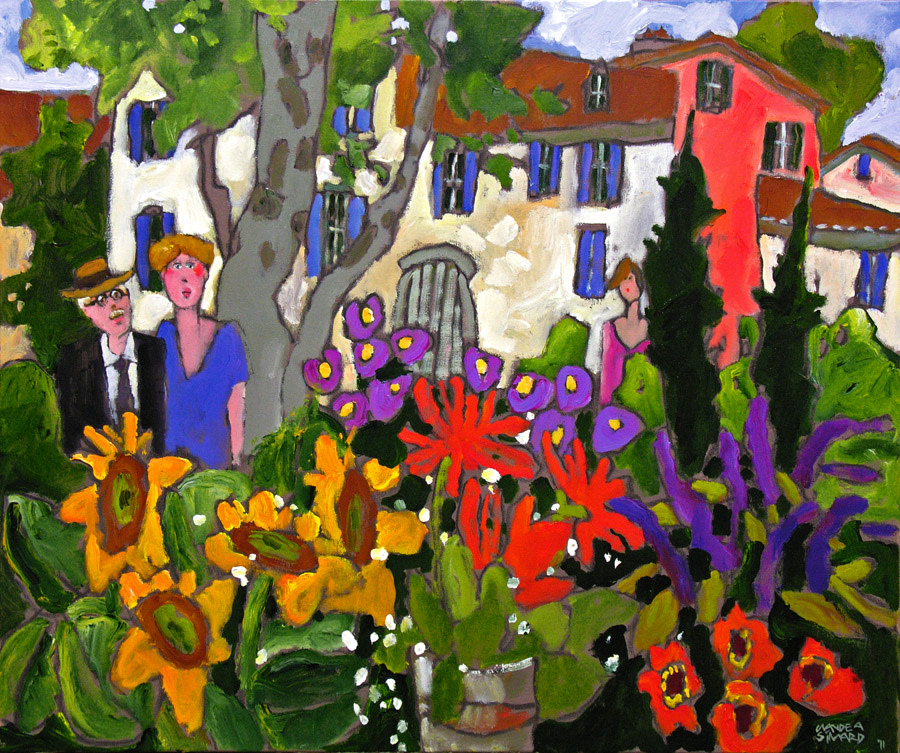 Total raised: $11,552
Please click here to make a contribution.
Artist Claude A. Simard and Galerie Walter Klinkhoff contributed all proceeds from the sale of this painting to Movember Canada, which directs them to programs run directly by Movember and its men's health partner, Prostate Cancer Canada. For more information about Movember and how donations are directed, please visit Movember Canada.
Although the painting is now sold, this campaign is on until the end of November. We invite you to join us.
Prostate Cancer a Cause Close to Home for Claude A. Simard
by Claude A. Simard, R.C.A. November, 2011 Last weekend, Galerie Walter Klinkhoff opened a show of my paintings in Montreal.
It was met with incredible enthusiasm in a time of world financial hardship and insecurity. We could hardly believe the reaction as the show was practically sold out by midday. I am proud of the great success and, at the same time, I feel a need to give back, to contribute outside of the studio where I have the great privilege to spend everyday of my life.
After the vernissage my wife and I joined our two daughters, their husbands and the little ones who are our pride and joy for a family dinner. I was talking about this giving back idea when my son in law, Dominic Laurin, suggested I form a group to solicit funds for the fight against prostate cancer. I was immediately sold. My wife was a little less enthusiastic about me growing a moustache but she joined in and is helping make things happen now. New members are joining my team every hour and we are already getting generous contributions from our friends. I have decided to give a painting which will be sold by Galerie Walter Klinkhoff and all proceeds from this sale will go to the Foundation. This is an exciting project for me knowing it will save lives, even in the short term. My father had prostate cancer. I'm sure he shares our pride in what we are doing from somewhere up there.
Add a comment