Blog
September 21, 2018
Rare Morrice Sold by Alan Klinkhoff Gallery
Study for "Effet de neige, Montréal"
We are proud to announce the recent sale of two exceptional paintings by James Wilson Morrice as well as the availability for your purchase of two additional important Morrice paintings.
With this presentation, we are highlighting one of the two recently sold works, an exquisite picture seen on the market for the first time since it was offered by William Scott and Sons. With our family's experience and expertise in the sale of Morrice paintings, we know only too well that the Canadian subjects are rare, with the Montreal compositions rarer still and highly desirable for discerning collectors.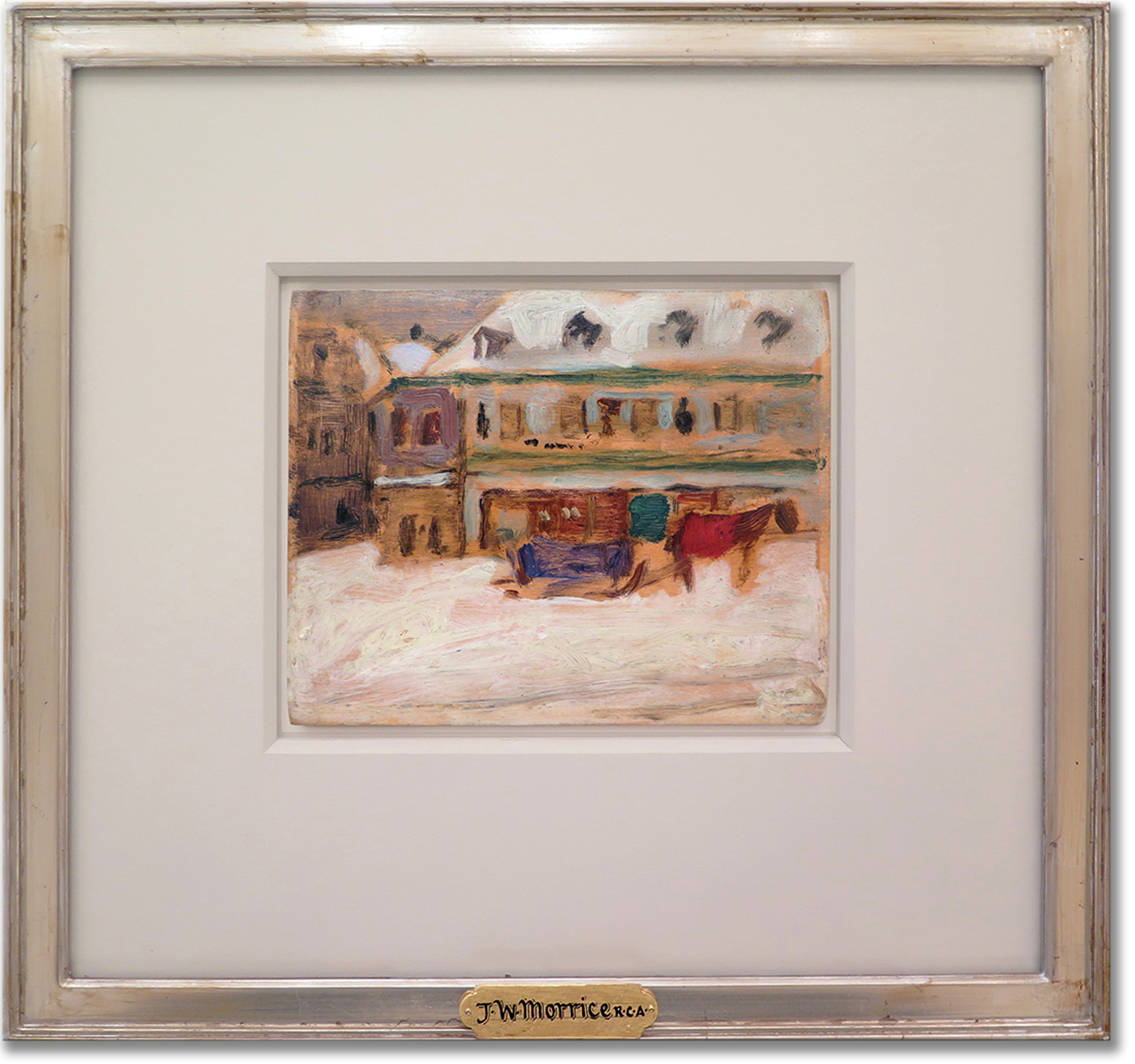 James Wilson Morrice, R.C.A. 1865-1924
Study for "Effet de neige, Montréal", 1906
Oil on wood panel, 4 7/8 x 6 in (12.4 x 15.2 cm)
This Painting is SOLD.
Morrice spent most of his career abroad, exhibiting in the French Salons and returning to Canada infrequently, generally for holidays and the occasional anniversary. In the 1906 Salon de la societe nationale in Paris, Morrice submitted four paintings of Canadian subjects, inspired by his visit from the preceding Christmas season. One of these was Effet de Neige, Montréal, a large canvas now in the collection of Power Corporation of Canada which he composed from "our" pochade.
The re-emergence of this composition prompts us to say that it is difficult to imagine a more desirable pochade by Morrice. Having written the aforementioned, in the coming weeks we will publish Lucie's Dorais' appreciation of the other and similarly desirable Canadian Morrice we sold to pair with Study for "Effet de neige, Montréal", 1906.
If you are not already subscribed to our e-mail list, we encourage you to do so to receive this informative essay about one of Canada's foremost artists, as well as future postings.
We invite you to view the two outstanding paintings by Morrice that we are currently offering for sale by following
this link
. We welcome your inquiry and recommend your purchase.
Add a comment