Blogue
le Octobre 3, 2019
A Rare and Precious View By Maurice Cullen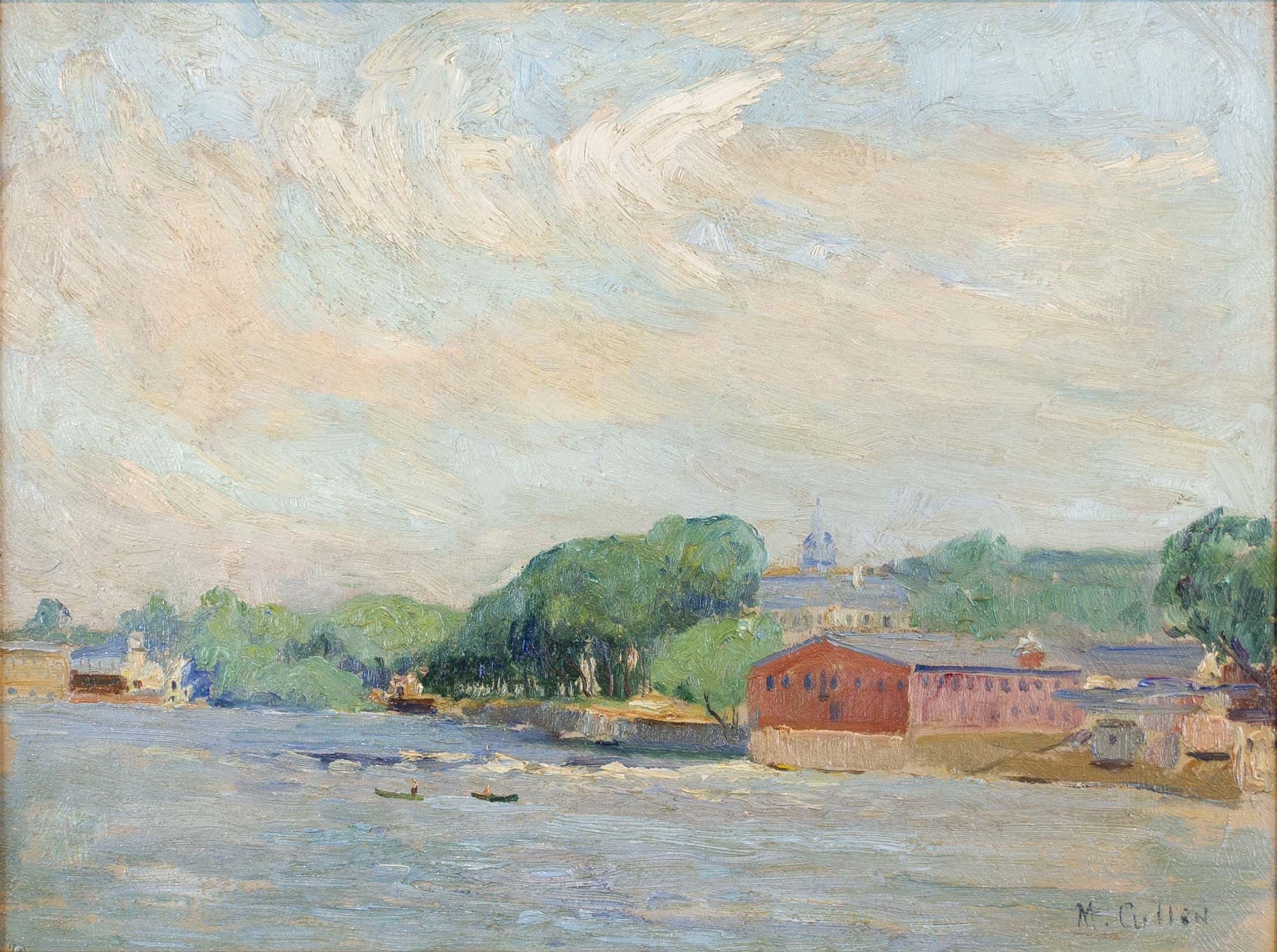 Maurice Cullen, R.C.A. 1866-1934
Terrebonne, 1915 (circa)
Oil on wood panel
10 1/4 x 13 3/4 in (26 x 34.9 cm)
Provenance:
Galerie Walter Klinkhoff Inc., Montreal as Spring, Terrebonne;
Acquired from the above by the present owner, June 2000.
This is a rare and precious view by Maurice Cullen looking toward Terrebonne, overlooking the Rivière Mille Îles from what would now be known as Saint-François-de-Sales in the borough of Laval. Although Cullen's sense of impressionism is the farthest from documentary, the imagery is recognizable. The rust-red building is identifiable as that of the company Limoges, a manufacturer of doors and windows, a structure that burned down in 1922. The unmistakable spire of the Juvenate of the Fathers of Saint-Sacrement is visible in the distance. Other details, like the existence of a retaining wall, suggests that the painting dates after 1910.
Terrebonne is located some 30 kilometres northeast along the Rivière Mille Îles from Saint-Eustache, a region Cullen and William Brymner first discovered in 1896. In 1905, the two artists had built a shared studio at Saint-Eustache, overlooking the Rivière du Chène.
Ajouter un commentaire