Blog
February 12, 2020
The Collection of Mitzi & Mel Dobrin is an Opportunity for Today's Collectors
Alan Klinkhoff explores Mitzi and Mel Dobrin's focus on quality
— In 1993, my father, Walter Klinkhoff, wrote in his Reminiscences of an Art Dealer:
"Mel and Mitzi Dobrin were probably our best clients, both as regards quality as well as quantity of their purchases. Their enthusiasm, particularly for Canadian art, their energy and capacity for making purchases without hesitation or fear, was truly astonishing […] The Dobrins became close and we were frequently guests at their lovely condominium in Florida."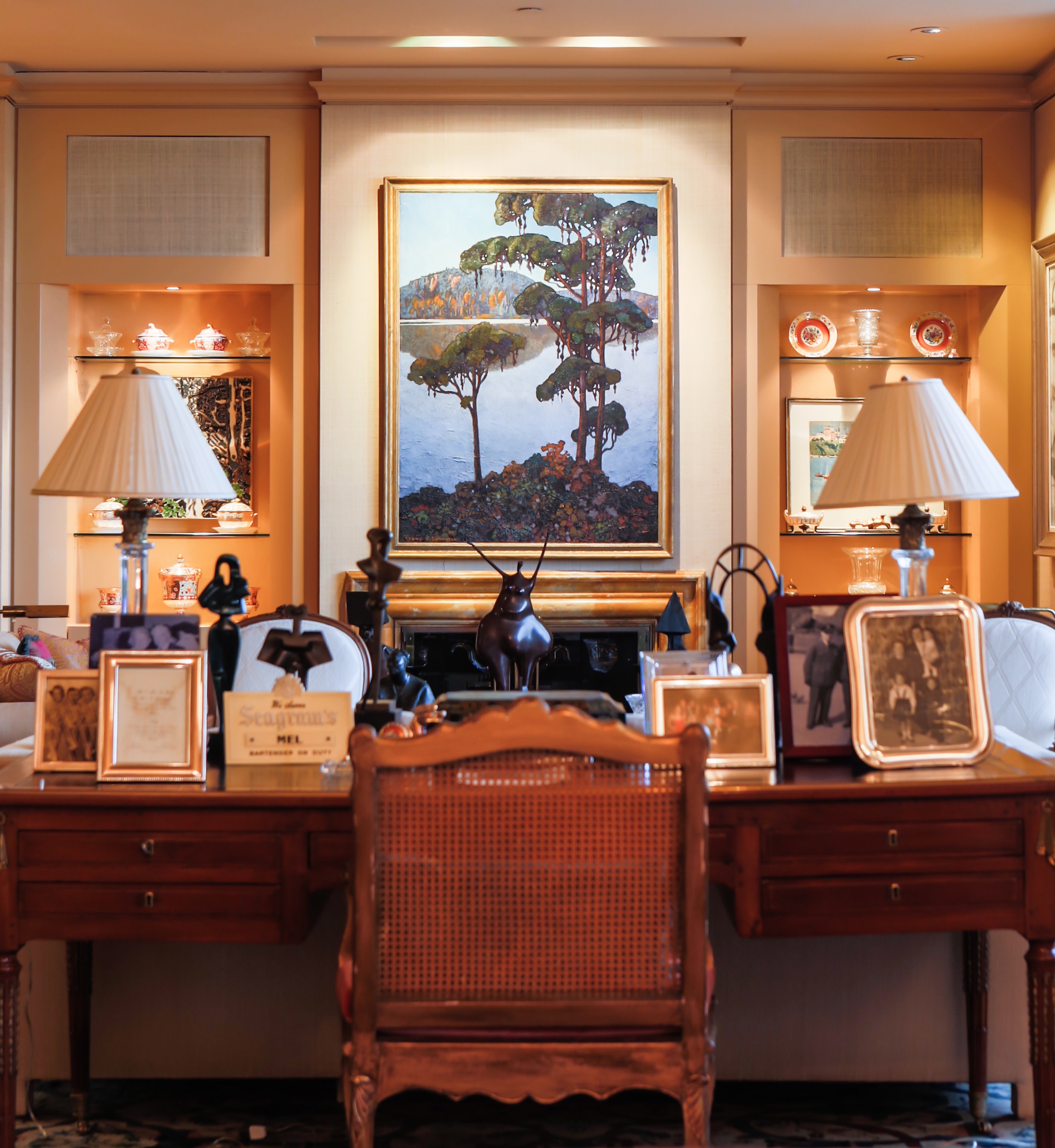 Jonathan, Craig, Helen and I are proud and honoured to present to today's art collectors this important opportunity to acquire outstanding works of art from the Collection of Mitzi & Mel Dobrin. It is an important milestone in the art dealing business, being the finest single-family collection a Canadian gallery has offered for sale in this generation. Our presentation - in our Montreal and Toronto galleries and online - totals over 90 works of art, available at a wide range of prices and of appeal to the largest range of pocketbooks. Consistent in each and every work is a Mitzi & Mel Dobrin pedigree that it is a work of quality.
The Dobrins were a privilege to work for. Kind, generous, grateful and gracious are adjectives appropriate to their dispositions. They embraced anyone and everyone, no matter how young, who had an interest in fine art. Artists and their spouses were supper guests in their home and spent weekends at their Laurentian country house.
My father once wrote about a trait he noticed in successful business people, namely, that they delegated well and were able to make efficient decisions. The intensity of the Dobrins' interest in acquiring Canadian art of great quality was well known among art dealers, many having pursued them, offering their finest paintings: McCready Galleries (Philip and Allan McCready), Continental Galleries (Vilma Shima/Lafontaine and then, after 1973, Claire & David Molson); Paul Kastel and Tony Nevin; Dr. Max Stern at Dominion Gallery; Galerie L'Art Français; Torben Kristiansen's Art Emporium; and, of course, Mom and Dad's own Galerie Walter Klinkhoff, all offered them their best, as this collection will attest. It was our experience, when Dad acquired an especially fine work he thought was to their taste, that he would telephone Mel at his office to explain what it was and why he should purchase it. If the Dobrins were in town, the ritual was that, in the evening, Dad would deliver the painting under discussion, or have Eric or me deliver it, leaving it with them overnight. The following day, Mel would phone and, after limited conversation, would say whether they had chosen to purchase it or not. It was straightforward and absolutely without negotiation. One cannot imagine a better process for an art dealer, and goes a long way to explaining why many of our colleagues also pursued their business.
What makes this presentation and event particularly gratifying is the opportunity for my family to complete the circle as the third generation of Klinkhoffs. It was a privilege for Mom and Dad to guide Mel and Mitzi in their collecting, as much as it is for all four of us now to be entrusted by the Dobrins' children in guiding them, in turn, in the selling process. Equally rewarding for us is the opportunity this represents to offer such a rich cultural legacy in important Canadian art to the custody of the next generation of stewards.
Above and beyond all else, however, we express our gratitude to the Dobrins' children for their confidence in appointing us to offer such a highly important collection for sale through the medium of a strictly fixed price, private treaty, and transparent platform. We do so via our galleries in both Montreal and Toronto, as well as at klinkhoff.ca.
In closing, we invite and encourage you to make your purchasing decisions without hesitation from The Collection of Mitzi and Mel Dobrin, using the same energy and enthusiasm Dad described of the Dobrins themselves.
Alan Klinkhoff
President, Alan Klinkhoff Gallery
Exhibition Dates
— Now: Artworks are available for immediate purchase.
To make viewing arrangements, we invite you to contact us by email at info@klinkhoff.ca, or by telephone in Montreal at 514-284-9339 or Toronto at 416-233-0339.
— February 28, 2020 at 12pm EST
View the collection online at Klinkhoff.ca,
— Toronto,

March 12 - 21, 2020

Alan Klinkhoff Gallery, 190 Davenport Road, Toronto*

Opening Reception: Thursday, March 12th, 4 - 8pm

*Please note our new Toronto gallery address.
— Montreal,

March 26 - April 4, 2020

Alan Klinkhoff Gallery, 1448 Sherbrooke St. West,

Opening Reception: Thursday, March 26th, 4-8pm

For all inquiries
Contact Alan, Jonathan or Craig Klinkhoff
Email: info@klinkhoff.ca
Add a comment