Blog
November 17, 2018
5 Masterpieces Sold by the Klinkhoffs In Prominent Public Collections
Serving as fine art dealers and advisors, we continue to develop some of Canada's most prominent public collections. Paintings sold by the Klinkhoff family can be found in numerous major Canadian museums, including the National Gallery of Canada, the Musée national des Beaux-Arts du Québec (Quebec Museum), the Montreal Museum of Fine Arts, the Art Gallery of Ontario, the McMichael Collection, The Hamilton Art Gallery and the Beaverbrook Art Gallery to name a selection.
Here are five of among the most memorable sales the Klinkhoffs have sold to prominent public collections and their significance to each collection.
# 1. Marc-Aurèle Fortin (1888-1970), Landscape, Ahuntsic, c. 1923-1930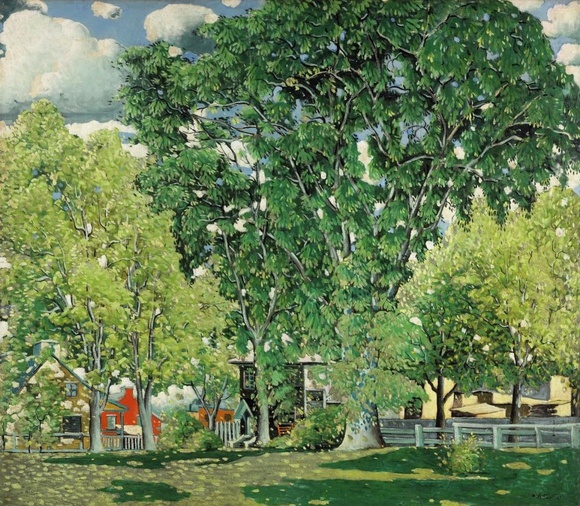 In 1962, my grandfather Walter Klinkhoff orchestrated the sale of one of the most outstanding works by the artist Marc-Aurèle Fortin to the National Gallery of Canada. It was the second painting by Fortin purchased by the National Gallery. It is currently one of five Fortin paintings in the National Gallery's collection and, for Fortin connoisseurs, certainly the most spectacular.
Walter Klinkhoff offered this important Fortin to then director of the National Gallery, J. Russell Harper. As it turned out, his timing was perfect. The National Gallery was just about to have an acquisition committee meeting and with Harper's encouragement, Grandad drove the painting to Ottawa himself—in a crate, fashioned to the roof of his car. The Gallery was swift in their approval of the work and agreed to purchase it for $2500, roughly equivalent to $20,000 today. Today the painting has a value of in excess of $1,000,000 and most importantly remains one of Fortin's finest.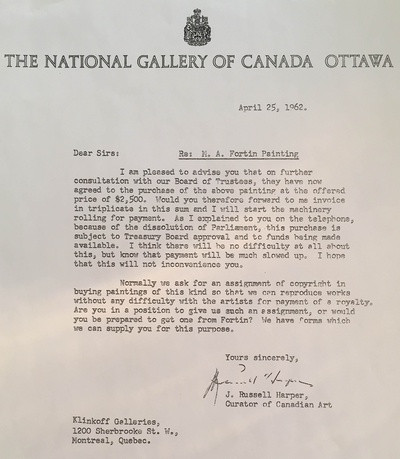 "Re: M. A. Fortin Painting", Letter from J. Russell Harper, director of the National Gallery of Canada to Walter Klinkhoff, dated April 25th, 1962.
#2. Marc-Aurèle de Foy Suzor-Coté (1869-1937), L'enfant Malade, 1895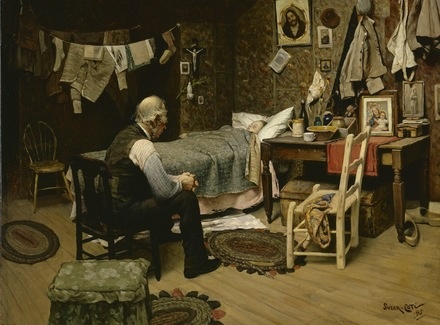 In 1978, the Walter Klinkhoff Gallery executed the sale of L'Enfant malade (The Sick Child), a unique work by Suzor-Coté to the Musée national des beaux-arts du Québec. This work was the first genre painting by Suzor-Coté acquired by the Museum after the artist's death.
The work was originally owned by a gentleman and good friend of the gallery, C. Leo-Paul Labranche, an architect. In fact, when Walter Klinkhoff Gallery legally required a third director for the gallery to incorporate, Walter Klinkhoff asked his friend Paul Labranche to become the third director, alongside himself and his wife, Gertrude. Through the cycle of life of a picture, Mr. Labranche gave L'Enfant malade back to Walter and the gallery subsequently offered it to what was then known as Le Musée du Québec where it hangs with distinction.
#3. Paul-Émile Borduas (1905-1960), Tropique, 1955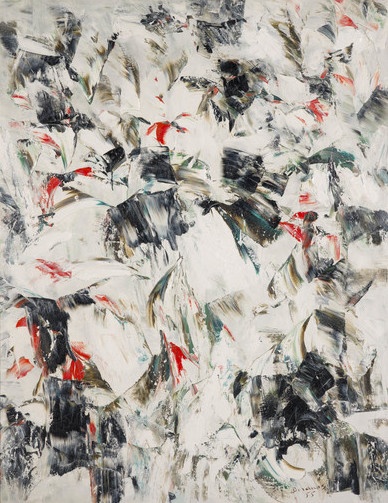 In 2000, the Klinkhoffs directed the donation of Tropique, a work by Paul-Émile Borduas to the Musée national des beaux-arts du Québec on behalf of Paul and Lily Ivanier. Tropique, painted in 1955 in New York, is the largest and finest oil by Borduas in the museum's collection. The work remains on view in the permanent collection and is part of a grouping the museum describes as, their "incontournables" or in English, their "essential works, [...] Classics in the history of Québec art – or in the process of becoming so!"
Paul Ivanier in the 1970s had been a voracious collector of Canadian paintings of quality. In the early eighties, he moved from a substantial home in Hampstead, a Montreal borough, to a very fine condominium on Avenue du Musée in downtown Montreal, as the street name implies, a stone's throw from the Montreal Museum of Fine Arts. To continue in his pleasure of art collecting and to make space additional purchases he sold almost his entire existing Canadian art collection for a formidable sum of money to Mr. Kenneth Heffel, father of auctioneers Robert and David. Ken Heffel himself was an art dealer.

Paul Ivanier then had both the money and space to continue his passionate hobby of collecting quality art, mostly Canadian art. In a large part with the guidance of Walter Klinkhoff Gallery, Paul put together a second significant and large collection which included Tropique. With the Ivanier's planning their estates and, with their three adult children living outside of Canada, Paul decided to personally oversee the sale of this second collection of fine art. Presumably they wished to leave them money instead of art which can be easily distributed among family. My father Alan convened regularly with Paul to negotiate purchases and consult for him. Dad has a fascinating diary of those meetings at Paul's home. While we were selling piecemeal this second collection, Paul became amenable to donating three very important Canadian paintings, Borduas' Tropique (acc. no. 2000.225), an important, large and fine Cornelius Krieghoff (acc. no. 2000.222) as well as a splendid Fortin (acc. no. 2000.223).
Living just up the street from the Montreal Museum of Fine Arts, it was the obvious destination for the Ivanier's generosity. However, at the time, Dad was a member of an acquisition committee at Le Musée national des beaux-arts du Québec (MNBAQ). Out of respect for the MNBAQ, its team of curators, led by Yves Lacasse, and the genuinely outstanding Director General, Mr John R. Porter, Dad encouraged Lily & Paul Ivanier to gift their works to Québec, where there would be a greater likelihood that these fine works would be exhibited with prominence. And they have! (Many well intended donors of artwork to large museums quickly see their donations disappear from museum walls, relegated to storage.) Then Director General of the MNBAQ, John R. Porter, the foremost museum builder of his generation in Canada, and his team of curators ushered this important donation of artwork with sensitivity and distinction. They were pleased to have Mr. & Mrs. Ivanier's paintings "detoured" to Quebec under their stewardship.
#4. Marcel Barbeau (1925-2016), Rétine, achale-moé pas, 1966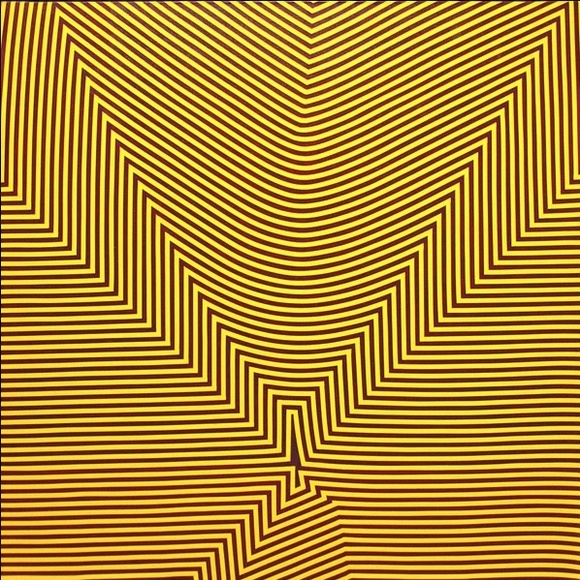 In 2013, Rétine, achale-moé pas, 1966 by Marcel Barbeau was sold by the Klinkhoffs to the National Gallery of Canada.
This work had been originally owned by Mr. Aubert Brillant, a gentleman of certain affluence, who had had a contemporary art gallery, Galerie du Siècle in Montreal. The gallery was celebrated by contemporary artists for Brillant's interest in their work and his willingness not only to show it but also to purchase works outright from them to support them. Barbeau was one of his artists. We offered Rétine, achale-moé pas, for sale for a member of his family.
Shortly after its purchase by The National Gallery of Canada, an acquisition sponsored by Director and CEO Marc Mayer, Marcel Barbeau became a 2013 recipient of the Prix du Gouverneur général en arts visuels et arts médiatiques. In recognition of this accomplishment, the National Gallery selected three works representative of the artist's style and evolution to display. The Gallery then made a huge scale reproduction of this work to hang outside the Gallery attracting visitors to the exhibition.

Rétine, achale-moé pas is currently on loan from the National Gallery of Canada to the Musée national des beaux-arts du Québec for their must see exhibition Marcel Barbeau En Movement (Oct 11, 2018 – Jan 6, 2019).
#5. Emily Coonan (1885-1971), Girl and Cat, 1920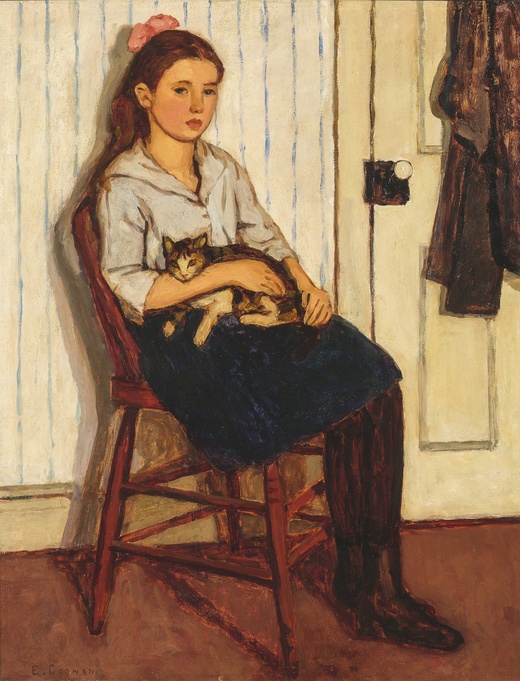 Emily Coonan (1885-1971) Girl and Cat, 1920. Oil on canvas, 71.9 x 56.2 cm
In 2014, Alan Klinkhoff Gallery sold another memorable work to the National Gallery, Girl and Cat by Emily Coonan, the last work acquired by the National Gallery under the sponsorship of acclaimed veteran Canadian art curator Charlie Hill before his retirement.
It was purchased just in time to be loaned for the important 1920s Modernism in Montreal: The Beaver Hall Group exhibition, a landmark exhibition that opened later that year, first at the Montreal Museum of Fine Arts and then at the Hamilton Art Gallery.
It now hangs on view in the National Gallery's permanent collection of Canadian art as a fine example of Coonan's modern approach to portraiture.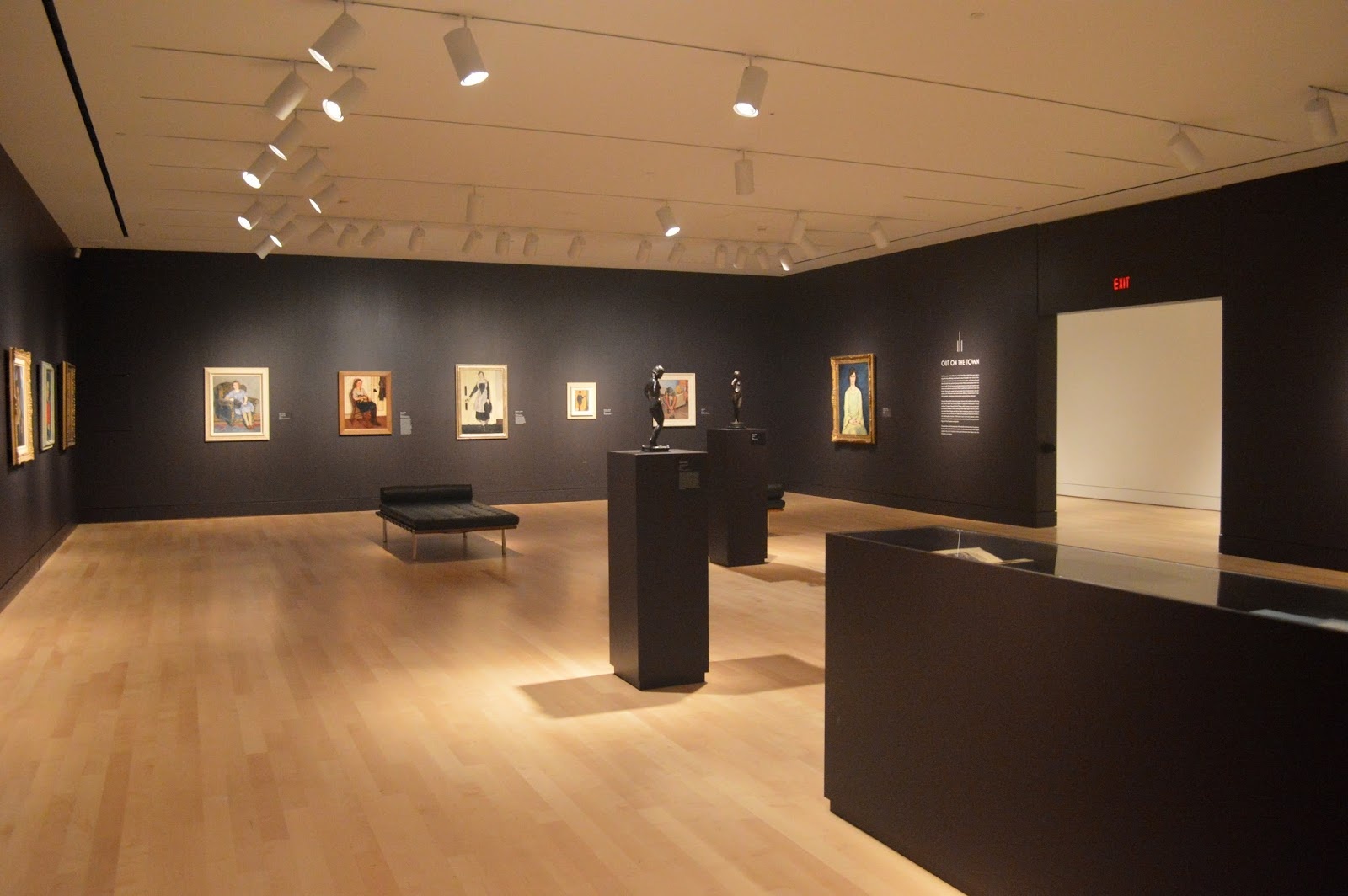 Picture of Girl and Cat (center) in the 1920s Modernism in Montreal: The Beaver Hall Group Exhibition at the Hamilton Art Gallery, 2016.
Picture credit: http://www.notmytypewriter.com/2016/03/
Add a comment