Grosvenor Hill, Montreal
Copyright Alan Klinkhoff Gallery
Inscriptions
signed "Surrey" (recto, lower right).
Provenance
Gallery Martin, Montreal, 1967;
Private Collection, Toronto.
"Celebrated for his images of urban angst and isolation…" 1
If we had to select one painting for the front dust cover of a biography of Philip Surrey, this painting, Grosvenor Hill, would be a strong candidate. Like so much of his work it is autobiographical. For those of us who visited Philip and Margaret Surrey, we recognize their home just up the hill on the left hand side. The composition is from his mature period, the years he had been freed from the office through the generosity of Montreal Star publisher John McConnell but was paid through to retirement, I think for another 12 years, during which he painted many of his finest paintings.
The introductory description pasted in above, "Celebrated for his images of urban angst and isolation" is, in fact, one we lifted from an excellent essay accompanying an important painting being offered for sale at Sotheby's NYC by one of my all time favourite American artists, Edward Hopper. If you have ever chatted with us about Philip Surrey you will have likely heard us say that Philip Surrey is Canada's Edward Hopper. While their styles and palettes are entirely different, their artistic background, their message, even their work habits and some hobbies too, have much in common. For example, both men worked as commercial illustrators. Both were quiet men who refused to explain their paintings and each was painstakingly slow in his painting process. Surrey, like Hopper, was prone to depression and both were avid moviegoers.
One important difference is the public awareness of their paintings. Hopper is well studied, heavily exhibited and published, in part resulting in major works selling in the American art market for several millions of dollars. By contrast, Philip Surrey is unheralded by any recent major museum exhibition or major academic publication, unseen and unknown probably by most collectors of important post World War II paintings. The last exhibition, was an excellent non selling exhibition that we mounted at Galerie Walter Klinkhoff in 2004. Our presentation was accompanied by a fine essay, researched and written by Terry Rigelhof, a novelist and former neighbour of Philip and Margaret Surrey. The exposure the show received was limited. The press totally ignored this show. Rarely have his prices to date exceeded $100,000. Philip Surrey is a yet undiscovered Canadian urban artist, one who shares the podium with other obvious candidates. (No additional comment right now. More to come in due course.)
One might argue some similarities of Surrey's anxieties expressed albeit differently by Alex Colville at the top of his game. Colville, like Hopper has been well studied, heavily published and exhibited, with his works achieving high values.
Grosvenor Hill is much more than a documentary. As a pedestrian, even from his early working years, Surrey was in conflict with, or at minimum sensitive to, the encroachment of vehicles. Characteristic of a large body of Surrey's paintings, Grosvenor Hill is described in evening light, sunset perhaps, and accentuated by artificial light. The flow of red tail lights and the glaring green traffic light at the intersection ofCôte-Saint-Antoineare as symbolic as they are compositional in their importance. Note that while the tree in the foreground is bare of foliage, as one should expect in the winter season, those beyond, their trunks and branches also seemingly bare of leaves, are strangely wrapped under a net of contrived greenery. Even the background suggesting a sunset is directionally inaccurate and serves to cast very much a mysterious aura over the scene.
Philip Surrey's important urban works can be of the 1960s and later as well as it can be of immediate post World War II and 1950s. With a solid museum study and a strong supporting exhibition of his paintings, we believe that Philip Surrey will be evaluated as at the fore of post-WWII Canadian urban painting.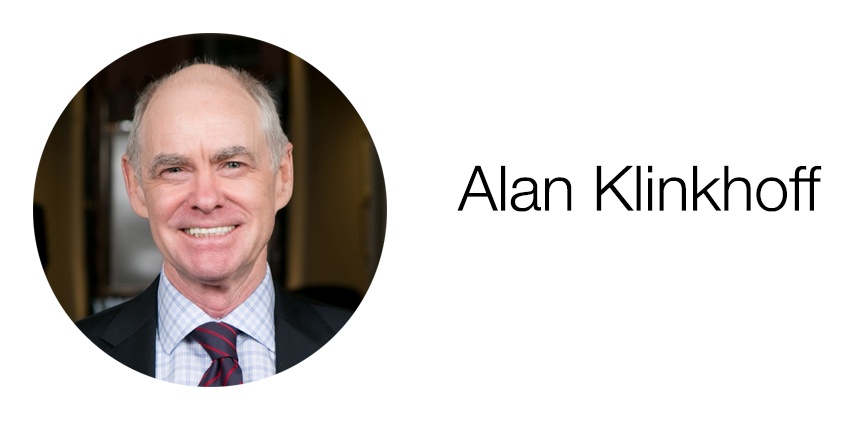 Endnotes
1. Sotheby's, Edward Hopper's Ground Swell, an American Portrait of Freedom and Possibility, 16 January 2019, https://www.sothebys.com/en/videos/edward-hopper-seascape-groundswell-american-freedom-possibility